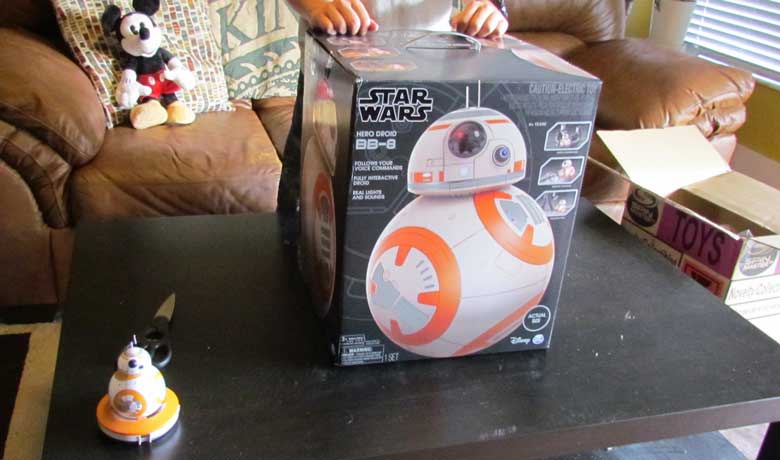 The Star Wars BB-8 Hero Droid from Disney could be the hot toy this Christmas, especially after Star Wars fans get another chance to see the personality driven droid in action in Star Wars: The Last Jedi, which opens December 15th.
The Disney Blog was sent a droid to review so we decided to make an unboxing video and then put the droid through its paces for a full review:
Hero Droid BB-8 has impressive features:
Hero Droid BB-8 comes to life with an impressive height of over 16 inches (19 inches with antenna), voice and sound responses, and a motion sensor.
Enjoy full control of your BB-8 with multiple voice commands, 360-degree remote control movement, and unique Follow Me mode which allows Hero Droid BB-8 to roll along beside you just like in the film!
Hero Droid BB-8 rolls right out of Star Wars: The Last Jedi with authentic lights and sound effects, true to film animations. The droid looks, moves, and sounds just like what you see on screen.
Star Wars Hero Droid BB-8 is for ages 6+. Requires 1 400 mAH and 1 Ni-MH 1800 mAH battery (included), and 3 AAA batteries (not included).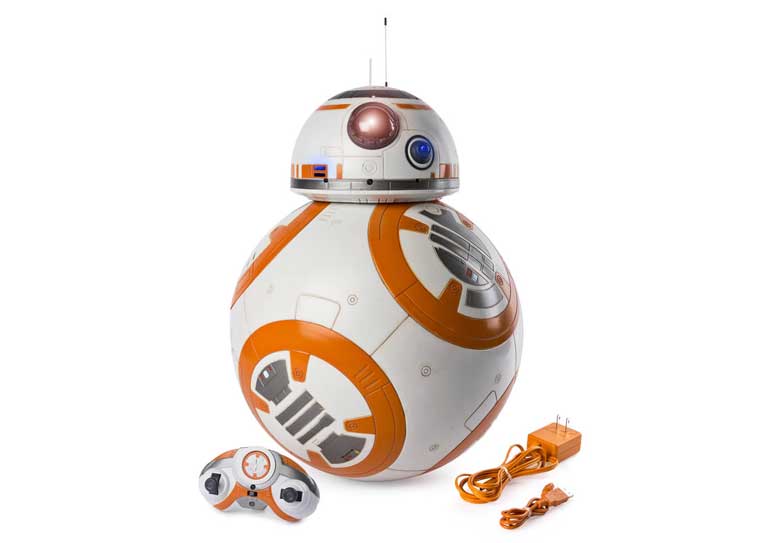 Any Star Wars fan will enjoy having their own adventures with X-Wing pilot Poe Dameron's intrepid astromech BB-8. You can find it online at retailers like Amazon or order it direct from Spinmaster. MSRP is $230.
While we were sent this droid to review, all the opinions in the story are ours and we received no other compensation for this article.