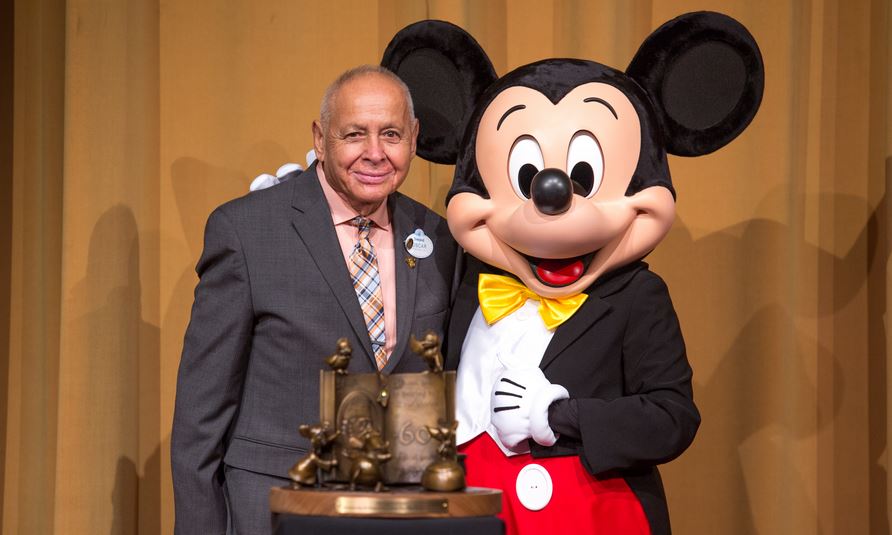 He is the longest tenured cast member at Disneyland, celebrating 60 years of working at Disneyland earlier this year, now chef Oscar Martinez will hang up his spatula for a well deserved retirement. For much of that time he's been a fixture at Carnation Café located on Main Street, U.S.A., where he is known to come out and talk to guests enjoying a serving of his famous breakfast potatoes.
Martinez started as a bus boy in Fantasyland on December 29, 1956, just a year or so after Disneyland opened; later working his way into the kitchen. He moved to Carnation Cafe in 1967.
"It has been a great journey these 60 1/2 years. But it has come to an end," said Martinez. "May everyone follow there dreams as how I have followed mine. Best wishes for all my Friends Cast Members at the Happiest place on earth."
"Oscar has created magic for more than 60 years at the Disneyland Resort," said Disneyland Resort President Michael Colglazier. "He has been an icon to our guests and an inspiration to our cast. We are honored to have worked with him, and we wish him the best in his well-deserved retirement."
We wish Oscar well in his retirement and hope he enjoys a little travel, visiting with family, and just relaxing. Thank you for all the magical moments!