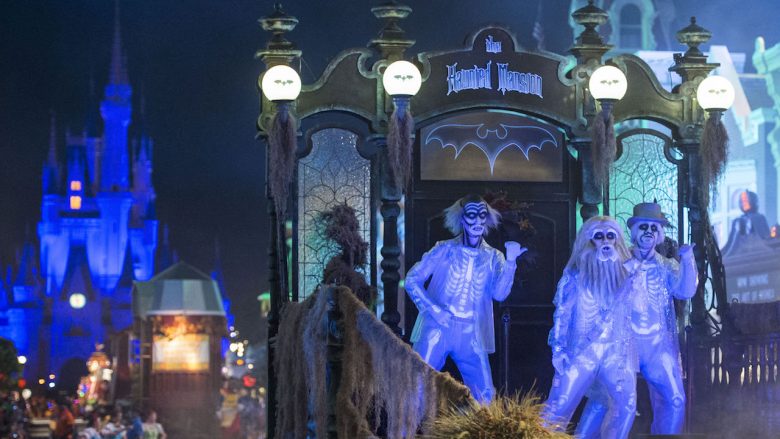 One of the real highlights of Mickey's Not-So-Scary Halloween Party (MNSSHP) at the Magic Kingdom is the delightful Boo-to-You Halloween Parade. Alas, since MNSSHP is a hard-ticket event, you can't just walk in and see the parade unless you've bought a ticket to the event. But don't worry, Disney World has decided to share a taste of the Halloween wonderland with you via live stream.
On Friday, September 22, that's tomorrow, you'll be able to tune-in via your desktop or mobile device on Facebook or the Disney parks blog to a special production of the must-see parade.
One of our favorite parts of the parade is the haunted mansion segment with its shovel dragging butler zombies. Yeah, that's a phrase you don't expect to type about Disney.
We were at MNSSHP recently and streamed our own experience watching Boo-to-You parade:
Excited to plan your own visit to MNSSHP, tickets are still available for the following nights: September 22, 24, 26, 29; October 1, 3, 5, 6, 9, 10, 12, 13, 15, 17, 19, 20, 22, 24, 26, 27, 29, 31 & November 1. Buy your ticket for a MNSSHP night right here.
Our best tip for seeing Boo-to-You in person? Watch the fireworks in front of the castle by the walk-way to Tomorrowland, then move to the curb to secure a seat for the 2nd parade of the night. You'll have a shorter wait and a beautiful photo-op with Cinderella Castle looming behind your photos of the parade.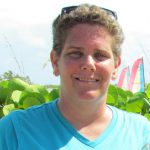 If you would like more information on booking a Walt Disney World vacation, please send an email to Pixie Vacations authorized Disney travel agent Stacey Frost ([email protected]), call (407) 454-1477 or fill out this form for complimentary travel planning. Your use of this free service to book your travel will help support The Disney Blog. Thank you.
(Photo courtesy Disney/David Roark, photographer)