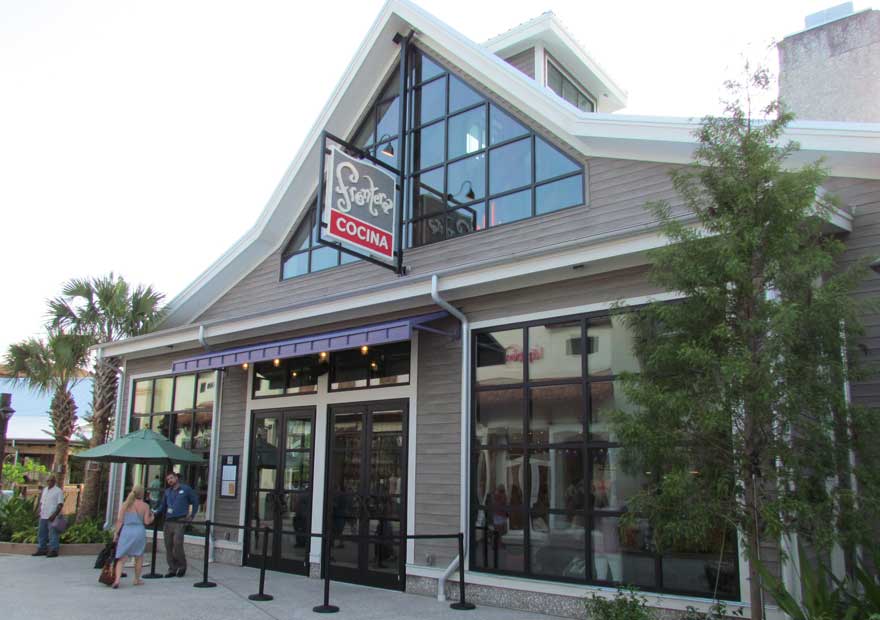 I've been itching for a chance to try the takeout window at Rick Bayless' Frontera Cocina at Disney Springs. This last weekend was the first time it was open and I actually was in the mood to eat. The takeout window itself is conveniently located directly across from Sprinkles, so the decision on where to go for dessert is an easy one.
They have a fairly simple menu of Guacamole and chips and two soft corn tortilla tacos – a beef short rib and a braised pork shoulder. I decided to try one of each as a light dinner.
Both were full of the Mexican flavors you would expect from a Rick Bayless dish. I'd have to give the edge to the beef short rib, the cheese gave it a salty taste that put it over the top, but the braised pork shoulder was rich in flavor itself without a lot of toppings.
Next time I'll have to try one of the Margaritas. Have you dined at Frontera Cocina yet (inside or out)?