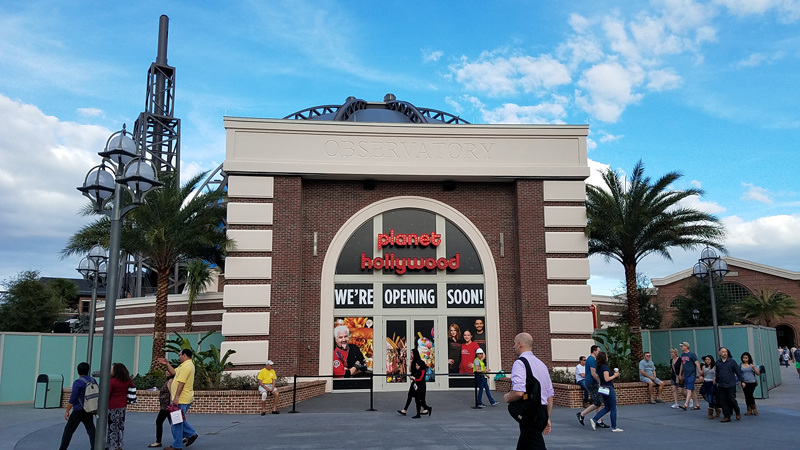 Took a walk through Disney Springs the other day and was pleasantly surprised to see how far along Planet Hollywood Observatory is. Yes, there are some very obvious elements that still need work, but there were lights on inside and it looked like training was underway.
With seats and tables out on the decks and a press event scheduled for tonight, it looks like the restaurant might open as soon as next week. In fact, if you visit their website, you can make a reservation for January 23rd.
Update: reservations before Jan 27 have been cancelled as construction is still ongoing.
We're still awaiting hours of operation, but it's expected to be 11AM with the last seating at 11:45PM.