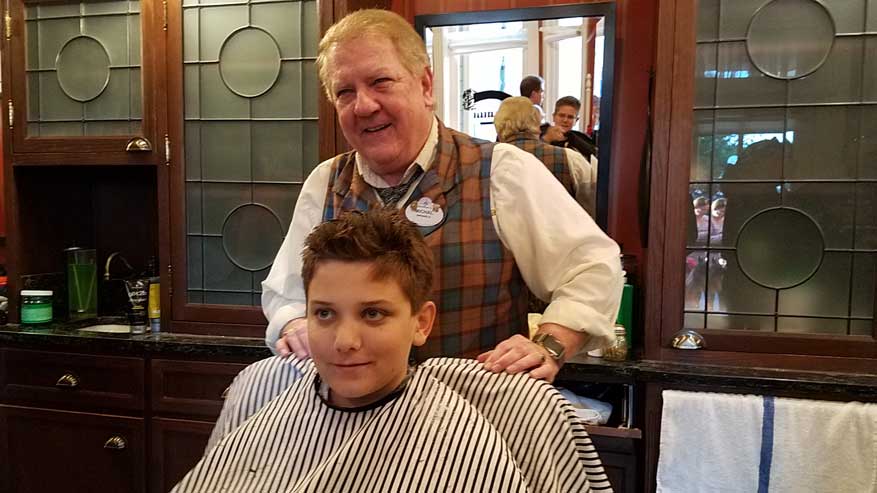 When I tell people there's an actual working barber shop inside the Magic Kingdom, I often get a strange look. But there is. In fact, it is the only place my son has ever had his hair cut. Every single snip but one was made by the same stylist – Michal. Sadly, Friday (aka Tomorrow) is Michal's last day at Harmony Barber Shop.
For the last 20 years, Michal has been a veritable fixture in Harmony Barber Shop. When he started, the barbershop was a small room off Center Street. He survived the move to its current location in Town Square and the location's recent remodel as well.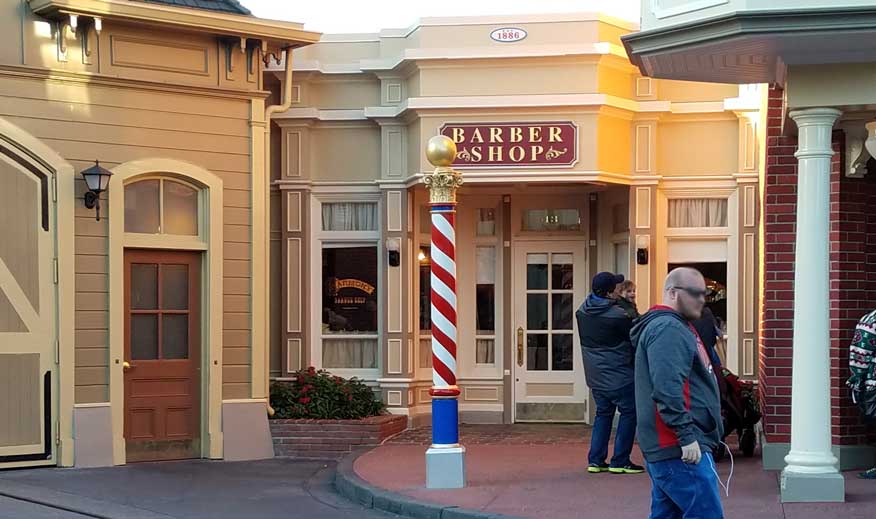 A favorite of cast members and guests alike. Michal always had a humorous story to share and a warm smile.
We're glad we stopped in last week to get one more haircut from Michal for our son. Turns out it was the last one too. I was very sad to hear that tomororw is his last day.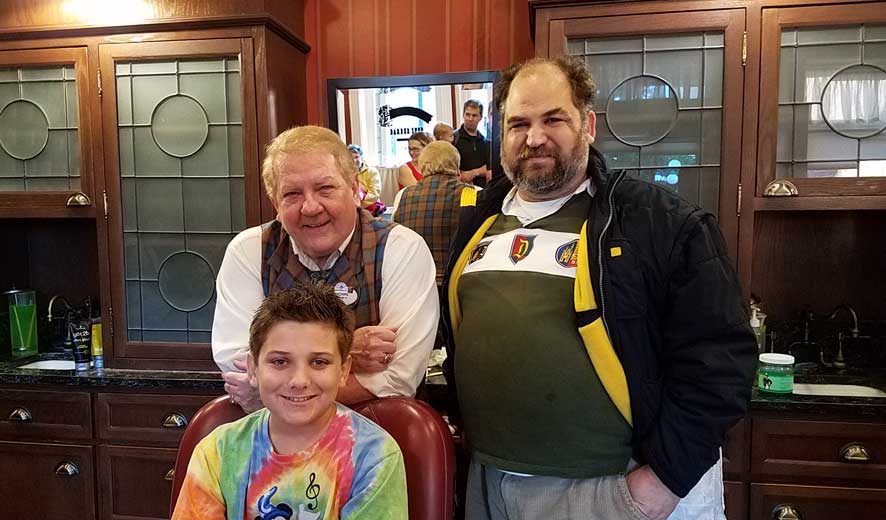 Michal is retiring to deal with some health issues. We wish him well and will definitely miss his presence at the park. Michal was definitely a cut above the rest.