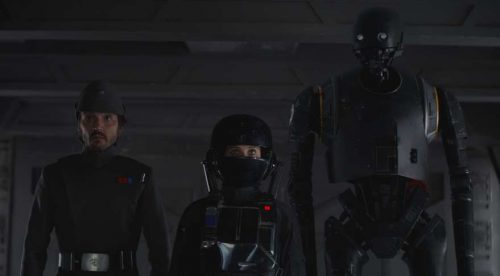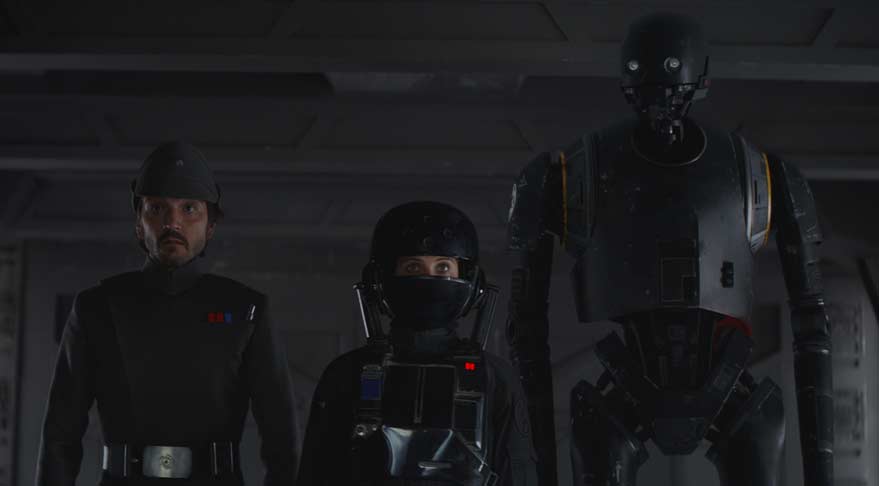 The first Star Wars film outside the normal numbered trilogy episodes, "Rogue One: A Star Wars Story," took in a global total of $290 million over its opening weekend. $155m of that was at the domestic box office, giving it an easy first place. This was the second largest weekend over for a December opening. The record holder was, of course, Episode VII – The Force Awakens, which earned $248m.
Rogue One was not expected to do as well as the greatly anticipated The Force Awakens. Opening in 4,157 theaters, it managed a very respectable $37,287 per theater. At IMAX theaters alone it took in $19m. I imagine Disney must be pretty pleased with these results.
While critics have been generally positive, audiences are giving the film high marks. Even though Rogue One is PG-13 I saw a lot of youger kids in the two public showings I attended. If word gets out that it's child-friendly, that may help give it a chance when it has to perform against 5 new films and the Christmas and Hanukah holidays this upcoming weekend.
The movie business is a fickle beast. On one hand there are now more people than ever in the world who can afford middle-class entertainment like a visit to the movie theater. On the other hand, there are more entertainment options today that ever before. To convince someone to come see your movie instead of staying at home and watching the latest Amazon Prime TV show is a growing challenge. It's one of the reasons TV Studios continue to make sequels instead of original films.
Rogue One is one of those rare films where it's both a sequel and an original story. As such Disney and Lucasfilm were taking a risk making it. With a tremendous $290 million worldwide on its first weekend, I think it's safe to say that risk has paid off.
With this result Rogue One has shown the potential of stand-alone Star Wars films. Did you read our suggestions for more stand alone films? If you've already seen Rogue One, what is your review?