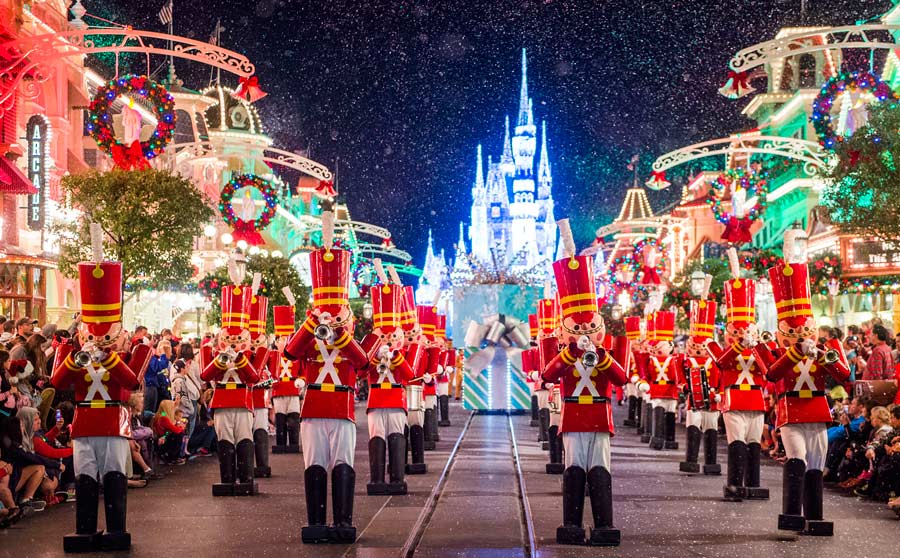 One of the things I love about writing The Disney Blog is hearing from other Disney fans who get to enjoy the magic on their magical vacations. The latest comes all the way from Belgium from Jolien Van der Steen. Jolien and her Boyfriend Jenno who shared this video of their trip to Mickey's Very Merry Christmas Party and five things they learned from their experience:
"I love Christmas, and what's better then celebrating the holiday in Walt Disney World?," said Van der Steen. "It's a very merry magical experience, but here are five things you should know about Mickey's Very Merry Christmas Party."
If you have already purchased tickets for Mickey's Very Merry Christmas Party, although the party starts at 7 pm you are allowed to go in the park at 4 pm.
Wear something special, almost everyone is wearing their favorite Disney Christmas outfit or at least Mickey ears. Your family photos will be that much cuter.
Around 11 pm almost everyone is gone, so you can ride the attractions as much as you want without big waiting lines!
You need to arrive at least 30 minutes early to have a good spot at the shows and parades. The second parade is always less crowded.
You cannot use Fastpass+ during Mickey's Very Merry Christmas Party. So spend your time wisely. You can still use Fastpass+ between 4 pm till 7 pm.
Thanks for sharing Jolien! Alright fellow Disney fans, what are some of your favorite MVMCP tips?