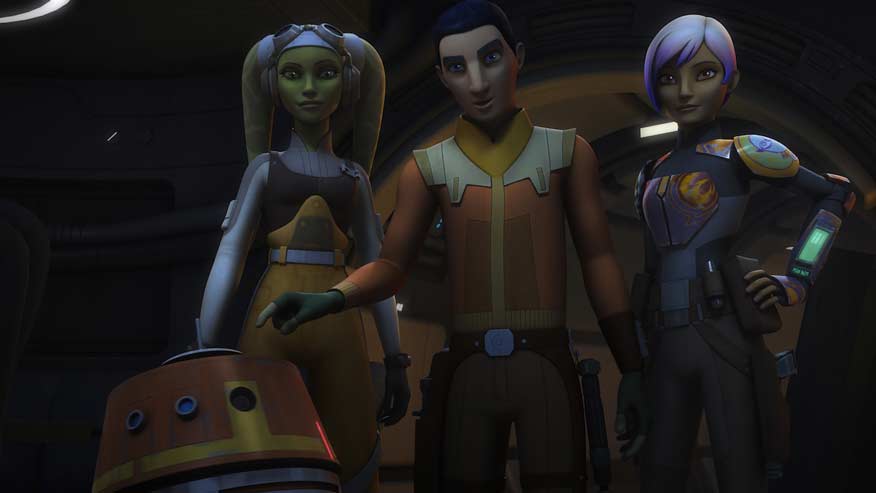 The teams at Lucasfilm and DisneyXD have just shared a new Star Wars Rebels sneak peek from the next episode. The band of rebels just finished their later encounter with the Imperial Mandalorians, but they're not out of the fire. In the upcoming episode "Iron Squadron," our erstwhile rebels encounter the brilliant tactician Grand Admiral Thrawn again.
Watch the sneak peek here:
Episode Synopsis:
Ezra and Sabine team up to tame a rogue, young hotshot pilot and his crew who recklessly risk their lives in a fight to defend their home world from Imperial occupation.
You'll have to wait until November 19th to see the next Star Wars Rebels episode. However, judging by the quality of the first part of the season, it will be worth the wait.
Later this year we should find out if there are any ties between the Rebellion we see in Star Wars Rebels and Rogue One: A Star Wars Story. It doesn't seem there could be some timeline overlap at some point.