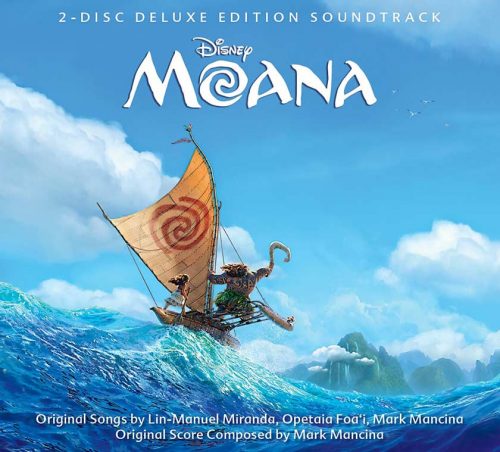 You can now pre-order the deluxe edition of soundtrack for Disney's next big animated movie – Moana. It featrues original songs by Lin-Manuel Miranda, Opetaia Foa'i, and Mark Mancina. Plus 36 songs from the original score by Mark Mancina.
"How Far I'll Go" by Alessia Cara from Disney's Moana is the song that will play over the films credits. It has just been released for download. Listen to the song courtesy this audio YouTube video:
Cara is a singer and songwriter from our northern neighbor Canada. She got her start with a youtube channel doing cover songs.
It remains to be seen if "Moana" will be a breakout hit like Disney's "Frozen." A lot of Frozen's success was due to its very singable soundtrack. I guess we'll see if "How Far I'll Go" is memorable and singable enough?
Pre-order the soundtrack to Disney's Moana on iTunes today. The Soundtrack is also available on Amazon in digital and CD formats. Expected release date is Nov 18. Pre-order now and you can download a digital copy of "How Far I'll Go" today.
Because the tracklisting could contain spoilers, we've put it on the next page.