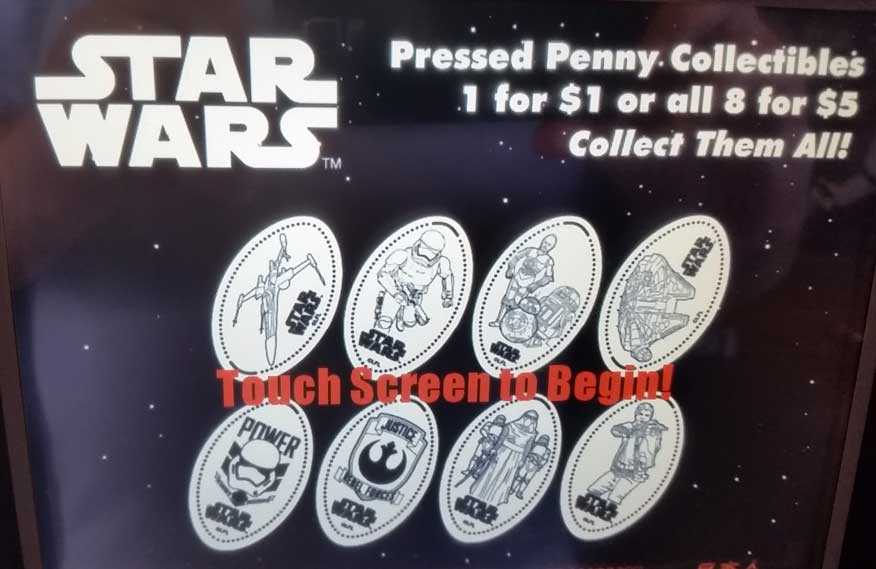 The latest trend in Elongated Coins (or Pressed Pennies if you prefer) is automatic machines. Just insert your money and out pops the souvenir coin. These have been available for a while near the Little Mermaid show exit at Disney's Hollywood Studios but have now found their way into other Orlando theme parks and Disney Springs.
Inside the newly rethemed Star Wars Galactic Outpost (all the vinylmation stuff has been cleared out, including most of the funky antiques that had migrated over from the old Adventurers Club), I found this Star Wars pressed penny machine.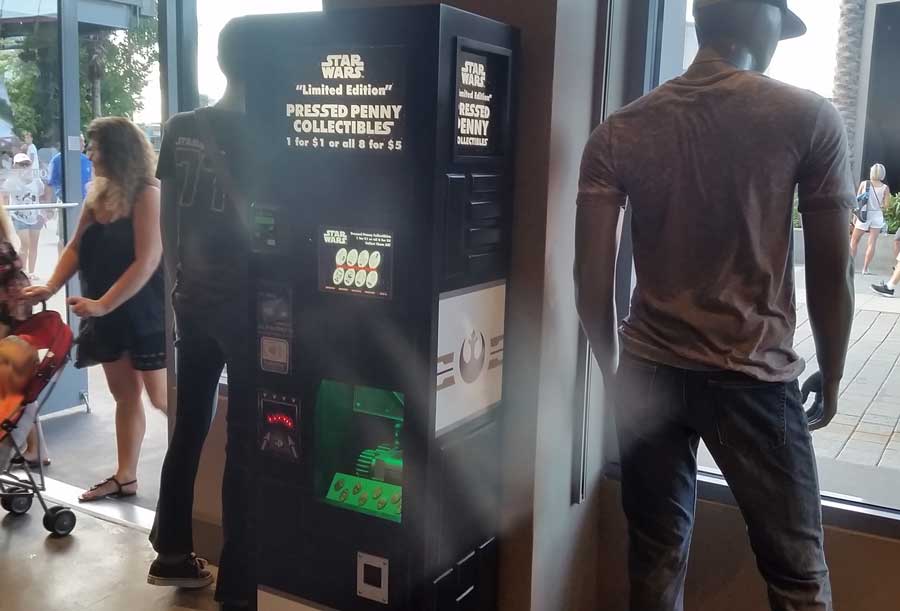 For $1 you can get one coin or for $5 you can get all eight of these limited edition Star Wars pressed pennies. The machine accepts cash or credit cards.
One dollar is a pretty big price increase over $0.51 cents, but the $8 deal is better. Also note that you don't have to provide your own coins to be pressed. No more regretting you forgot to bring change with you to the parks when you spot that cool coin.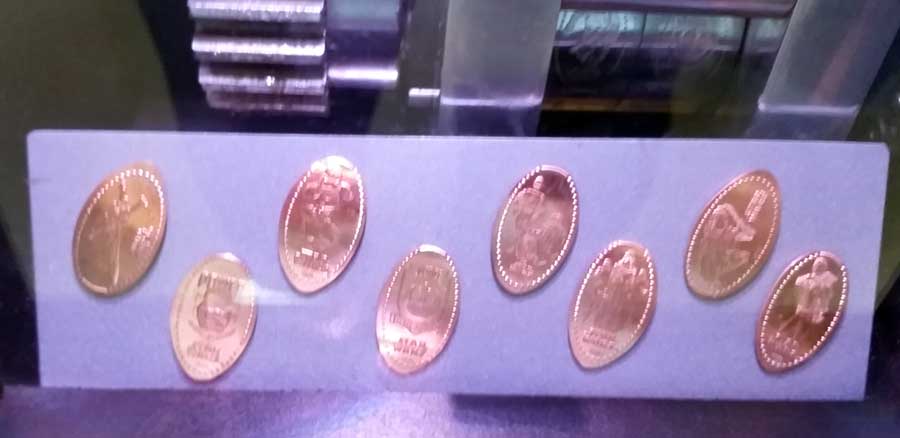 What do you think of the new pressed penny machines? Was cranking that press half the fun? Or do you prefer to let the machine do it for you? These were a great souvenir at $0.51 cents, do you think the value is still there at this new price?