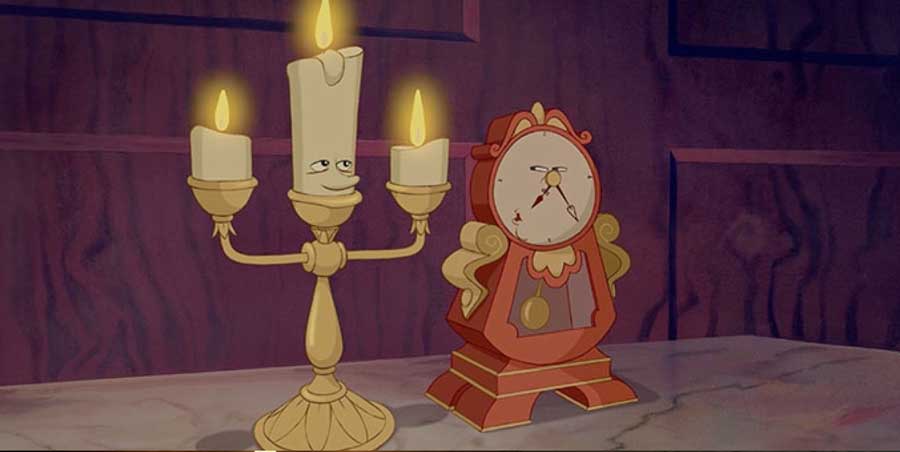 Disney's live-action remakes are one way for Disney to introduce its classic stories to new audiences around the world. So far they've mostly been successful in that goal. In 2017 we will see how Disney has reimagined the 1991 classic "Beauty and the Beast." And the stakes remain high for Walt Disney Studios.
With just a few months to go before the first public screenings, we're now seeing our first photos from the set and concept art for the affable pair of Lumière and Cogsworth. Ewan McGregor will play the famous candlestick and Ian McKellen the clock.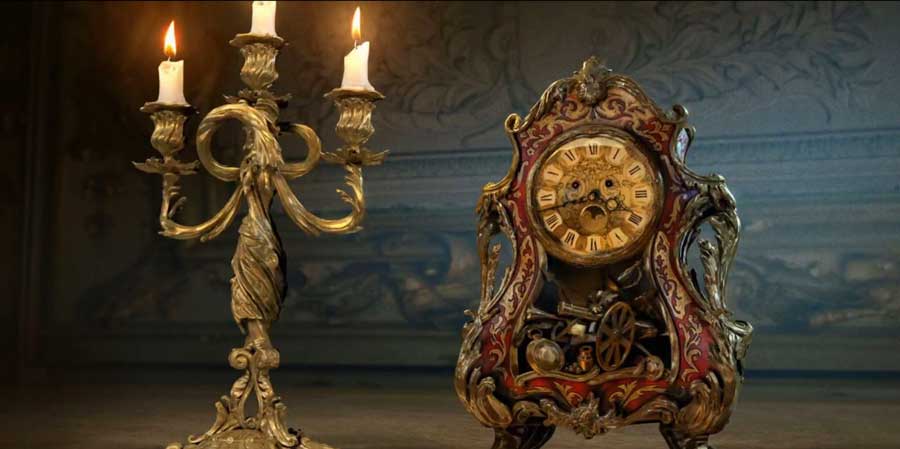 Kinda creepy, but very much in keeping with what I was expecting. Keep in mind that these are really just concept art that will be released as part of a sneak peek of the new movie attached to next month's 25th Anniversary Edition Blu-ray/DVD/Digital of the original movie.
Bill Condon is directing the remake, but producer Jack Morrissey has been sharing a few photos from the set on his social media accounts. Below is Dan Stevens, who plays the Beast and the Prince.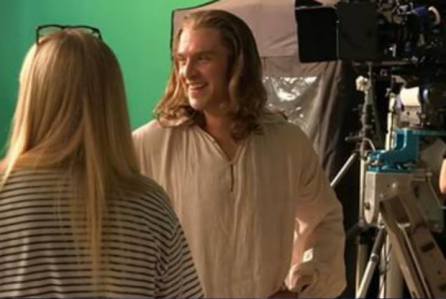 Principle photography has been over for a year, but we're also just seeing this frame from the 'Gaston' musical number with Josh Gad as LeFou and Luke Evans as Gaston.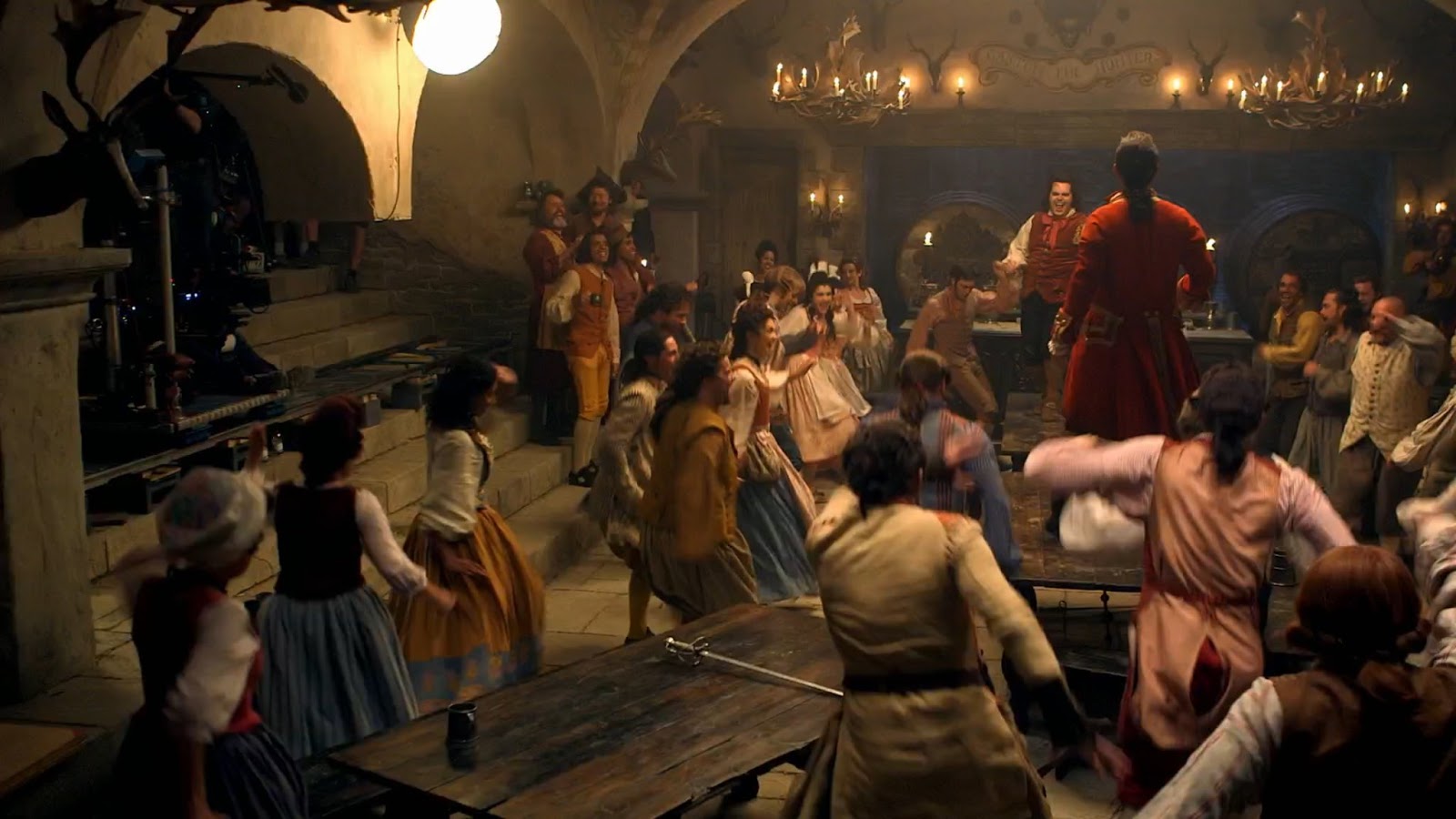 Looks like a big production. Could use more antlers. There are some other images and concept art floating around out there. But I don't want to spoil too much of the movie.
March 17th 2017 is the day to mark on your calendar. Beauty and the Beast also stars Emma Watson as Belle, Kevin Kline as Maurice, Gugu Mbatha-Raw as Plumette, and Emma Thompson as Mrs. Pots.
What do you think of the new images from the set and the concept art?