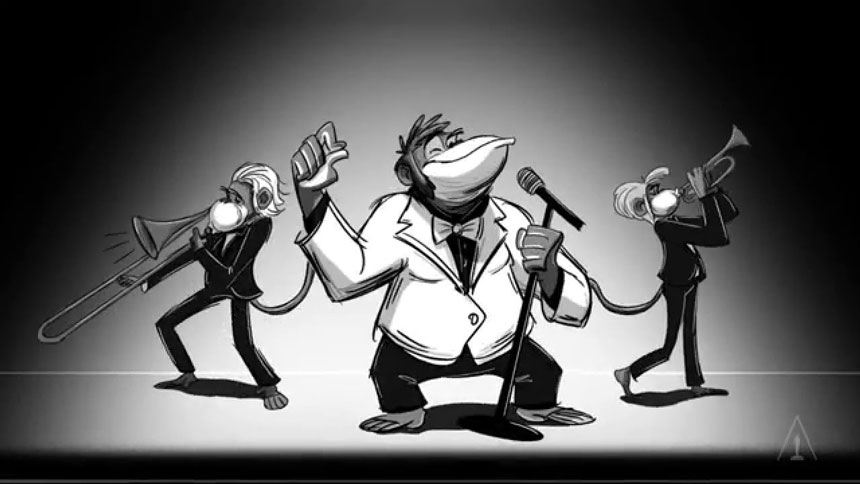 The weekly web series "Academy Originals" from the Academy of Motion Picture Arts and Sciences (the same fine people who hand out the golden Oscars statues) is a documentary-style look at classic movie making moments. In this week's new episode, composer Richard M. Sherman recounts working with his brother Robert B. Sherman on the animated version of "The Jungle Book" in the late 60s.
In an attempt to find the perfect talent to perform their song "I Wanna Be Like You," the brothers traveled to The Sahara Hotel in Las Vegas. There they played the song for the famous jazz musician Louis Prima and his band Sam Butera and The Witnesses, who eventually agreed to take on the role, but not before they played a joke on the brothers.
I did not know that Disney's animators based the movement of King Louie and the apes on the wild way in which Louis Prima and his band performed their shows. Always wonderful to learn a new bit of Disney history.
Who is your favorite character from Disney's "The Jungle Book?"