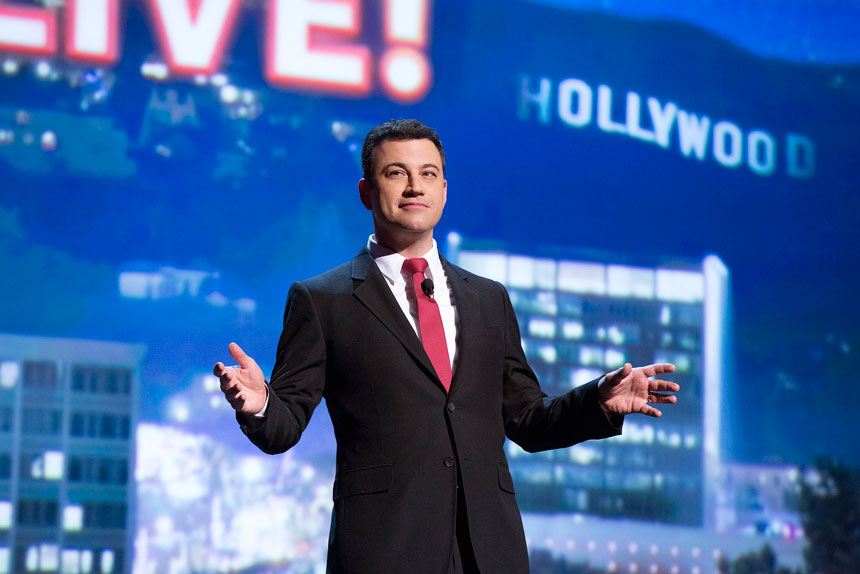 Set your DVR's to stun, the cast of Star Wars: The Force Awakens will be the special guests on tonight's episode of Jimmy Kimmel Live. Director J.J. Abrams and cast members Adam Driver, Daisy Ridley, John Boyega, and Carrie Fisher. That's an all-star lineup.
J.J. Abrams just announced that the film has finally wrapped. The final edit is in, the score is finalized, and Abrams says there are just a few things left to do before the premiere.
Up next for J.J. and the cast, a bunch more special appearances and marketing. Word is, we've only just begun to see the tip of the campaign planned for Star Wars: The Force Awakens.
Jimmy Kimmel Live airs at 11:35pm on ABC.