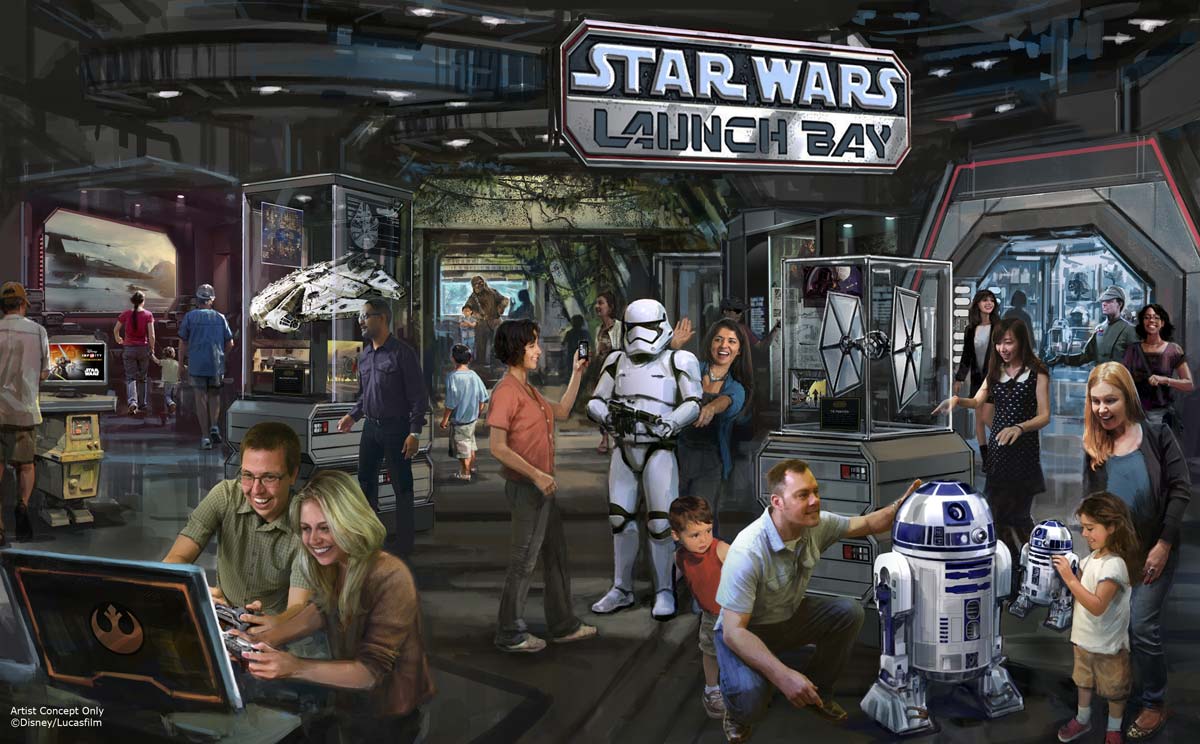 With all the Star Wars news made at D23 Expo, the theme song of the event might as well have been the Imperial March. The music is growing loud again as Disneyland has announced when the first new Star Wars experiences will be coming to the park.
Starting November 16, 2015 Season of the Force will bring a group of new Star Wars experiences to the park under one banner.
For the previously announced Star Wars Launch Bay, we learned a few new details. There will be two special character meet and greets — a dark side and a light side with Darth Vader and Chewbacca respectively. Also inside the Launch Bay will be four themed galleries:
Dark Side Gallery – Get a look at authentic pieces of stormtrooper armor as well as famous Sith lightsabers once wielded by masters of the dark side.
Light Side Gallery – Explore a gallery filled with Rebel flight helmets and lightsabers once wielded by Jedi Knights.
Preview Gallery – See props from the upcoming film, Star Wars: The Force Awakens.
Starship Gallery – Discover models of famous starships and their pilots from throughout the Star Wars saga.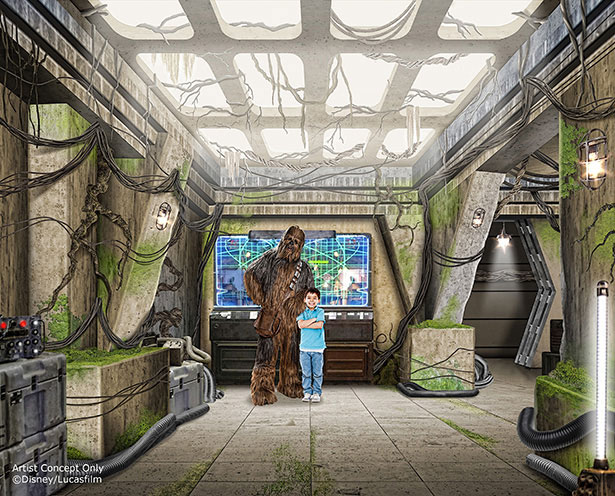 Finally, there's the Star Wars game center, which will include the latest games from the Star Wars galaxy.
Also part of Season of the Force is a new twist on the Jedi Training experience. There will be new characters and a new villain from the popular Disney XD animated series – Star Wars Rebels.
As was announced at D23 Expo, Star Tours will feature a new scene inspired by the upcoming episode vii – Star Wars: The Force Awakens.
The above items will probably stick around even after Serason of the Force, but the following are just temporary and will go away when the event ends:
Hyperspace Mountain – Climb aboard a reimagined Space Mountain attraction, in which guests will join an X-wing starfighter battle.
Revisit favorite scenes from classic Star Wars films at Tomorrowland Theater.
Try new themed food.
There will be more announcements regarding Season of the Force, and we hope to learn soon, when to expect the East coast version to open at Disney's Hollywood Studios.
Are you excited about Season of the Force? Will you make a special visit to see the new experiences?