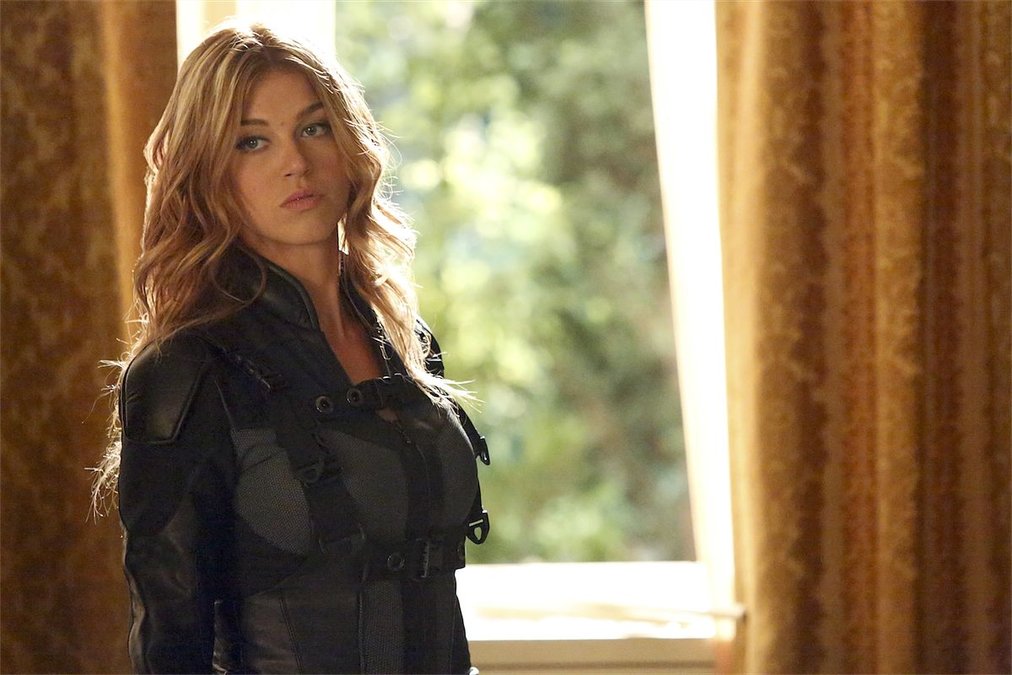 The appetite for Marvel on the Disney owned ABC television network appears to be growing. With both Marvel's "Agents of SHIELD" and "Agent Carter" returning for new seasons, ABC has decided it wants to add a third show and the good news is, there's a show already in the pipeline that will fit the bill just fine.
That show is the rumored "SHIELD" spinoff featuring Adrianne Palicki's Bobbi Morse (aka Mockingbird) and her on again, off again, love interest Nick Blood's Lance Hunter. The show will be titled "Marvel's Most Wanted."
ABC originally passed on producing a Mockingbird led spinoff of "SHIELD" but it sounds like this version will be a new project with some reworked details. Not many other details are known about the plot at this point. But with a name like "Marvel's Most Wanted" it sounds like it could be focused on hunting down the villains who escaped from "SHIELD" detention during Hydra's brief reign.
I really enjoyed the tension between Morse and Hunter over the season and the two actors definitely had an on screen chemistry that just clicked. So I can definitely see this working.
Marvel also has two series coming to Netflix with more in the works, and there's a rumor there may even be a 4th Marvel TV show in the works for ABC. Which leads to the question, when do we reach peak Marvel on TV?