This morning, over 300 fans dressed as their favorite Avengers visited Disneyland and met Captain America, Thor and Hawkeye before attending a special advance screening of Marvel's "Avengers: Age of Ultron."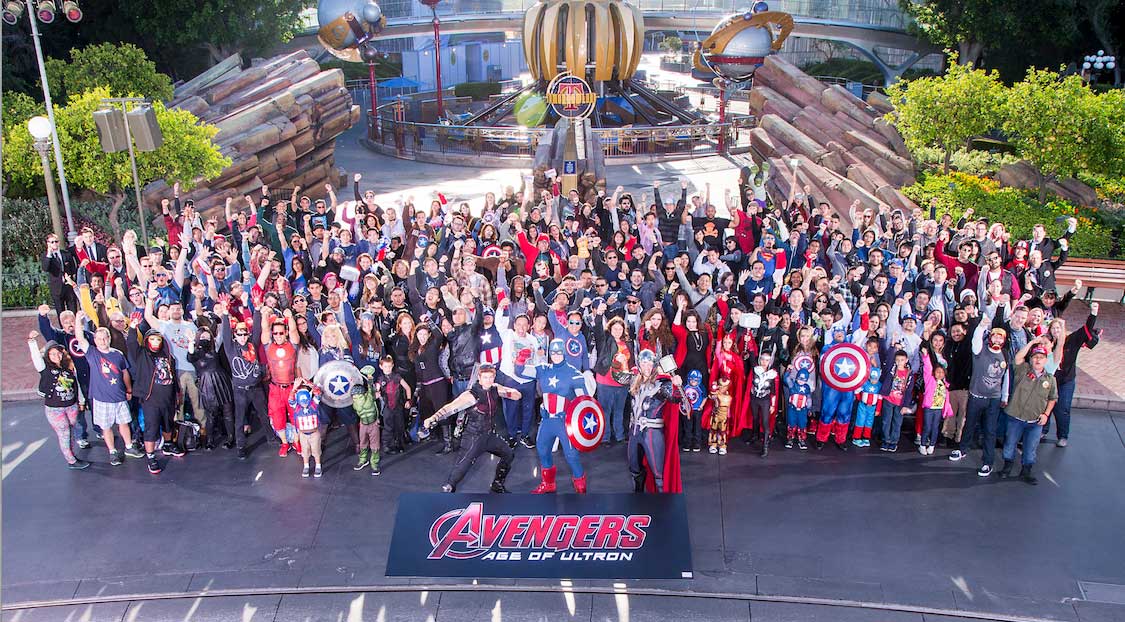 Many of them dressed up and it looks like fun was had by all. Do you spot your favorite Avenger in the crowd? I like the little girl dressed as Thor in the front row myself.
For us East Coast fans, I guess we're being punished for Universal Orlando Resorts ownership of the Theme park rights to Marvel's Avengers.
If you believe the rumors going around today, that maybe changing. But I don't put much stock in them. I believe it when the official announcement is made.