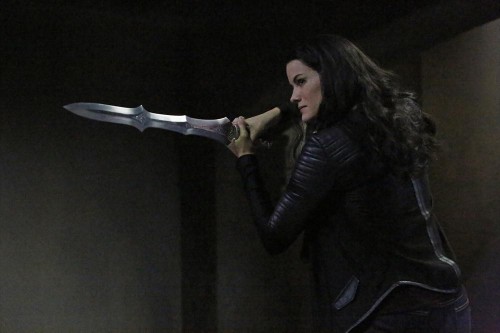 After a fantastic start to the back-half of season 2, Marvel Entertainment and ABC have shared some early photos, a tv promo, and plot summary from tomorrow's new episode of Marvel's Agents of S.H.I.E.L.D.. The show is titled "Who You Really Are":
"Coulson and team come to the aid of a confused Lady Sif, who has lost her memory after fighting with a mysterious warrior, whose true mission will send shockwaves through S.H.I.E.L.D. Meanwhile, Bobbi and Mack continue to hide their true mission from everyone close to them."
Alright. great to have Jaimie Alexander back as Lady Sif. Her episode was one of the highlights of the first season.
Check it out Tuesday night at 9pm EST on ABC.