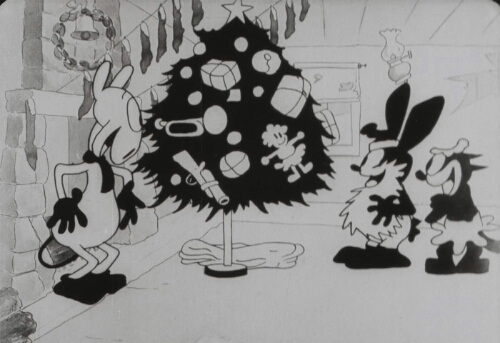 Christmas has come early Disney fans. This last week the very first Disney Christmas film was uncovered in Norway.
"Empy Socks" stars Mickey's predecessor, Oswald the Rabbit in a Christmas caper. Originally thought to be lost, the 1927 film was rediscovered by The National Library of Norway.
The library has been going through their old document and digitizing them. Other thought to be lost treasures like this film have also been discovered in the process. The film came to library from the Norwegian Film Institute. No one is quite sure where it came before then, but it most likely came from a private owner.
We can only hope that this piece of Disney history will somehow be restored for all to see. Who knows, maybe we'll see it in 2016 in front of one of the two animated films from Disney. Keep your fingers crossed!