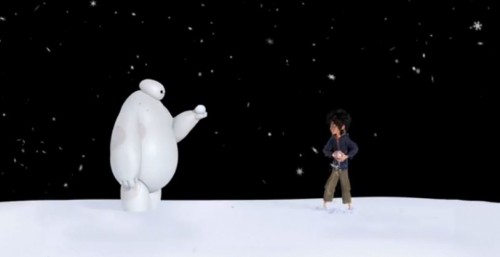 It's the holiday season and you may be dreaming of a white Christmas. Disney just released a fun video of Hiro and Baymax having a little fun in the snow.
That's pretty much how it would go down if you tried to throw a snowball at Baymax.
Just a friendly reminder that Big Hero 6 is still in theaters and it makes a perfect evening for your family. While not the runaway hit that Frozen was, it has earned $178 million at the domestic box office and an additional $63 million internationally. While that does place Big Hero 6 in the top 15 films of the year, I have to think Disney hoped for a bit more after last year's breakout success.
Have you seen Big Hero 6 yet? If not, why not?