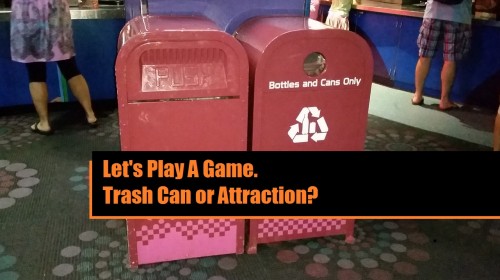 Push may be long gone, but there are other talking trashcans at Walt Disney World. Guests dining at the Electric Umbrella inside EPCOT's Future World, are usually surprised to find there is a community of tiny voices living inside a certain trash can.
I love that it's totally unexpected and completely magical when you encounter it. Part of what makes a Disney vacation so magical.
What specific details do you find magical about your Disney vacation?