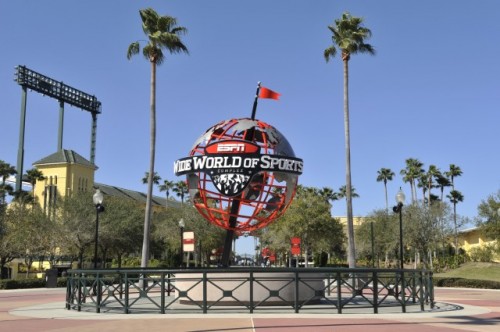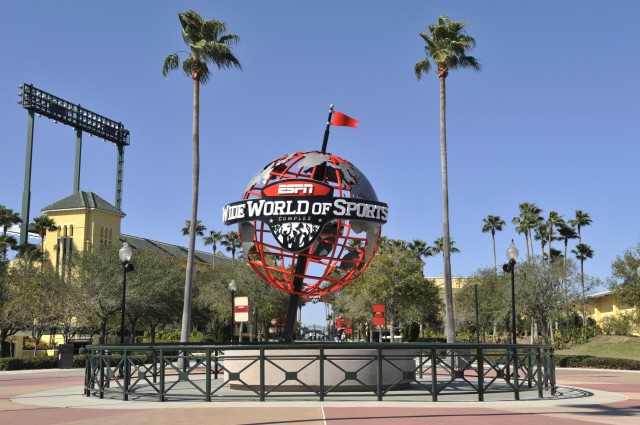 I've often thought of ESPN Wide World of Sports complex as Walt Disney World's unheralded fifth gate. Many guests spend at least part of their Orlando vacation there either participating in or watching a sport. We also know that EPSN is a huge part of the Walt Disney Company, often driving around 1/3rd of its revenue for the year. So the ties between the parks and ESPN are there.
In the video below, Disney asked Faith, a runDisney Moms Panelist, to share how she discovered the ESPN Wide World of Sports Complex during a runDisney Health & Fitness Expo and what it means to her family.
Between MLB Spring Training and the recent Orlando City Lions soccer season home games, there have been a lot of opportunities to come and support your favorite professional stars, I'd like to see that grow.
I also think that with just a few changes, ESPN WWOS can become a larger part of many more guest experiences. First, they need to build that 102 lane bowling alley. That would be the first facility where any guest can stop by and join in a sport to get the ESPN experience. Second, they need to identify 5 to 6 other sports that offer the same thing. Maybe it's taking batting practice with an MLB coach, battling against a video gamer who plays the pro-gamer circut, or a sanitized ABC Wipe-out obstacle course. I don't know, but figure out how to give the athletic minded guest an opportunity to share in the ESPN Spotlight along with the amateur competitor.
Would you like for there to be more ways for non-competition guests to enjoy ESPN WWOS