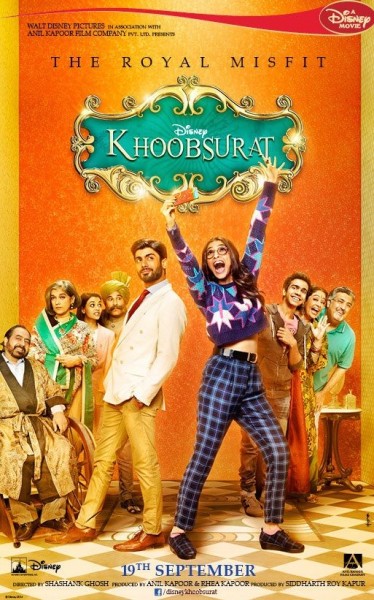 I new that Disney had invested in the Indian film and tv company UTV, I thought for their animated film division. I had no idea they were making Disney branded Bollywood films there. And yet, later this summer Disney's "Khoobsurat" starting Sonam Kapoor, Fawad Khan will be released overseas. Nothing I could find on a domestic release.
Watch the preview trailer
Khoobsurat, which in english means "Beautiful," is a quirky, modern romantic comedy about what happens when a vibrant, hopelessly romantic physiotherapist meets a handsome young Rajput prince who is the complete opposite of her – and is engaged to someone else. It is a battle of values between two individually crazy families — one that encourages discipline and self-restraint versus the other, which is all for spontaneity and open- mindedness.
Like all great Bollywood films, there will be show stopping musical numbers and lots of romance.