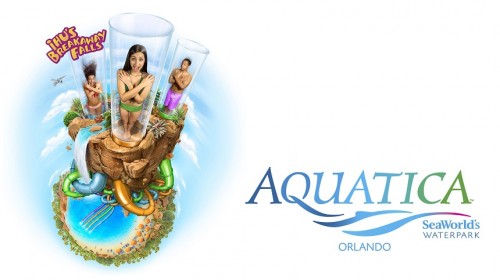 The water park wars don't usually get a lot of coverage in the traditional or online media, but it's on in Orlando.
Universal is rumored to be working on a complete re-envisioning of the water park experience (either on the property where Wet-n-Wild now sits or on a new plot of land closer to Cabana Bay Resort).
Disney's two water parks, great as they are, have remained stagnant for years. (It's been 9 years since Crush-n-Gusher opened).
LEGOLAND Florida chose to make their water park an add-on to regular park admission, which I think hurts them a bit.
SeaWorld, meanwhile, has built a fantastic park in Aquatica and added on to it twice.
This latest Aquatica addition, Ihu's Breakaway Falls, may not have the capacity of some of the other attractions, but it does have all the thrills, and then some.
In the video below, Aquatica's Vice President Bryan Nadeau goes "Behind the Falls" to show us the latest updates to Ihu's Breakaway Falls soon to be Orlando's tallest, steepest and only multi-drop tower slide of its kind.
At nearly 80 feet tall, Ihu's Breakaway Falls is where you'll face your fears and each other. Offering four unique slide paths, you'll step into one of three breakaway boxes and watch each other fall one-by-one or test your bravery on a fourth open slide for a different but just as thrilling experience. You'll never know who's going to breakaway first – and the anticipation of who drops next is part of the wild ride! From the installation of three "Breakaway Boxes" to raising the more than 40,000 pound signature Aquatica roof, crews have been working day and night to get ready to open Ihu's Breakaway Falls on May 9.
Which Orlando water park is your favorite?