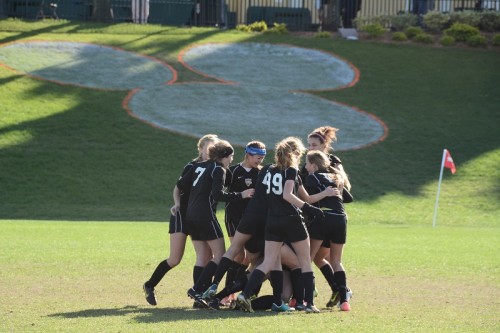 Disney's ESPN Wide World of Sports Complex has been home to many tournaments for both boys and girls for years, but they've never had an event devoted to the growing nationwide trend of girls participating in youth soccer. Disney Sports is growing its soccer portfolio, adding the Disney Princess Cup this fall.
The new soccer event, Oct. 10-12, will feature a 6 versus 6 player format involving girls ages 9-14, one of the fastest-growing age ranges among girls in youth soccer, according to recent studies which list soccer as the No. 1 participation sport among female youth athletes.
The Disney Princess Cup, which is open to teams and individual players, will also include a pep rally featuring a Disney Music recording artist, an awards ceremony, a speaker series geared towards empowering young girls, and designated free time for teams and parents to visit the Disney theme parks. All participating athletes will receive a pair of soccer cleats from Puma, the official soccer equipment sponsor of Disney Soccer. Registration for the Disney Princess Cup begins April 1 at www.espnwwos.com.
"The Disney Princess Cup is ideal for those parents and coaches who are looking for a unique soccer experience for their girls," said Faron Kelley, Director of Marketing for Disney Sports. "This new event figures to provide the parents, coaches and players with a hassle-free experience within a competitive yet family-oriented environment where the parents and coaches can celebrate with their kids and empower them to embrace their inner Disney Princess to become strong, unique and compassionate individuals."
The Disney Princess Cup builds on the portfolio of soccer events held at ESPN Wide World of Sports Complex, bringing the total number of annual soccer events at the 230-acre facility to 11. That portfolio includes prestigious youth and professional soccer tournaments, from the Disney Soccer Showcase, which features top high school boys and girls teams, to the Disney Pro Soccer Classic, the premier preseason tournament for pro soccer clubs.