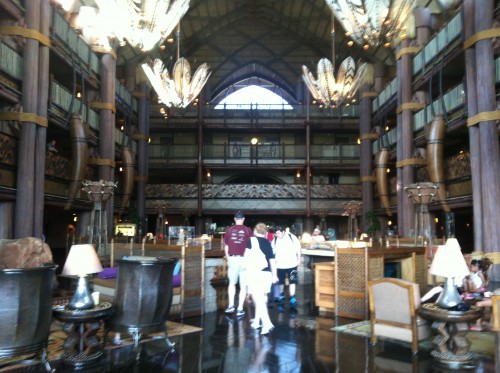 You've probably seen the kiosks for Disney Vacation Club (DVC) sales in the parks and at Downtown Disney. While Disney doesn't like the word "timeshare," that's essentially what these properties are. Most are attached to deluxe resorts although there are also stand-alone properties like Saratoga Springs and Old Key West.  These resorts have the same superior theming and amenities as other deluxe resorts, but in addition to studios, which closely resemble standard hotel rooms, they also come with one, two, and three-bedroom units with full kitchens, multiple bathrooms and washer and driers.
Staying in a DVC villa is a great way to have all the comforts of home while on your Disney vacation, but it also comes with a hefty price tag. You can rent these villas from Disney, but there's a less expensive option available: Renting points from a DVC owner.  This comes with some risks, but if you're willing to take the chance, you can save a lot of money. Here's how.
Unlike most timeshares, DVC owners purchase points at a home resort and may use those points throughout the year any way they please as long as there's availability and they're within the booking window.  So say for example you buy at Bay Lake Tower.  At the 11-month window, you can make reservations at that resort because it's your "home" resort. At the 7-month window, you can book at any DVC resort. But what if you can't travel that year? Disney makes that easy. You're allowed to save those points for another year or you can give them away to a (very) lucky friend. Or, you can rent those points. This is where you potentially enter the picture.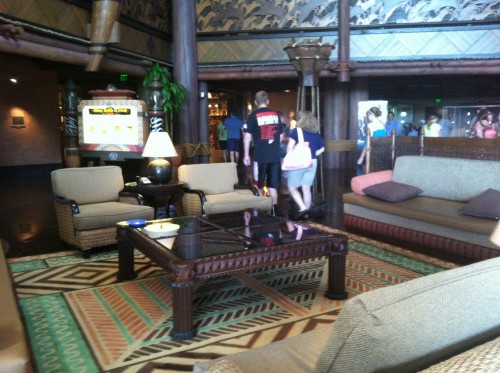 DVC owners who want to rent usually do so in one of two ways:  1)  Make their points available through a points broker; or 2)  Make them directly available to renters through Disney message boards or by other means, such as through a network of friends or neighbors. Most Disney message boards will have "vetted" the owners to a certain extent, but the real detective work is up to you (I'll get to that in a minute). Brokers will do that work for you, but they usually charge several dollars more per point to do so.  You may see owners renting points on sites like eBay and Craigslist as well, but I don't recommend it since there have so many negative stories about points rentals coming from these sites.
Let's look at renting directly from an owner first.  Once you meet an owner you're comfortable with and you've agreed on a price, you'll want to make sure this owner is as legitimate as possible. Ask for references from previous renters. You'll also want to check out the Orange County website to ensure that he actually owns DVC.  Getting a work phone number in addition to a home number is also nice. And if you're meeting this owner on a Disney message board, check out his previous post count. Is he a frequent poster or does he just pop in from time to time to rent points? How long has he been a member of this community?  None of this is foolproof, but if you get satisfactory questions to these answers, you've done everything that a broker can do.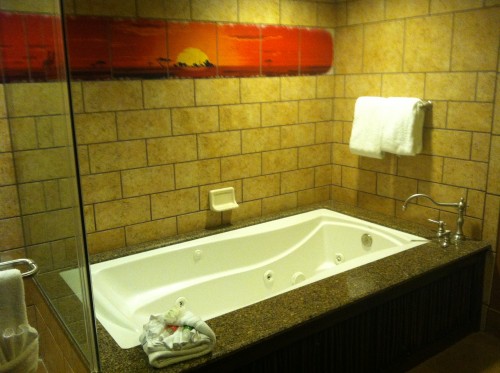 Most private owners rent for $10 to $12 per point, depending on the resort and time of year.  They'll make the reservation for you and deal directly with DVC, so your entire reservation is in their hands. If they answer questions quickly, you're in luck. But if they don't, you could find yourself dealing with a lot of frustration. For example, say you want to add the dining plan.  You'll need to ask the owner to call DVC and add it. You'll also have to give that owner your credit card. DVC will only talk to the owner since you don't technical exist except as a name on the reservation, so you're going to be dependent on him and you should be comfortable with how he does business.
Points brokers exist in a gray area. Well, perhaps that's not even the correct way to put it. Points brokers don't exist at all according to Disney. In the above scenario, the renter is dealing directly with the owner. He's dependent on the owner for all things DVC. The situation is slightly different with a points broker in the sense that the points broker will be dealing with the owner and the owner will contact DVC for your requests. Disney will not talk to the points broker, so he is essentially a go-between.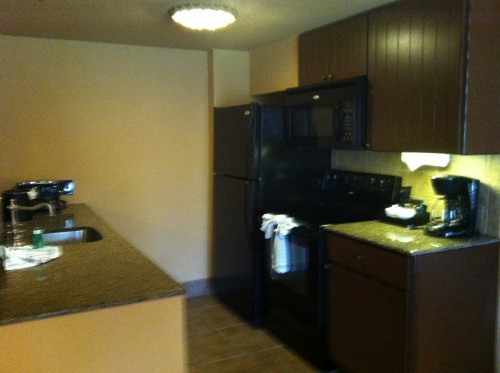 It's important to understand that a points broker doesn't have access to more inventory than the average owner. The broker's advantage is that he has a lot of experience vetting owners and if he's been in business for a while, probably has a number of loyal owners he can call upon when it comes to renting.  Further, he keeps you from having to deal with an owner who drags his feet when it comes to ordering Magical Express or whatever else you need.  And finally, if something goes wrong with the owner you've rented from, he's not leaving town with your money. So there's an element of safety when it comes to using a reputable broker.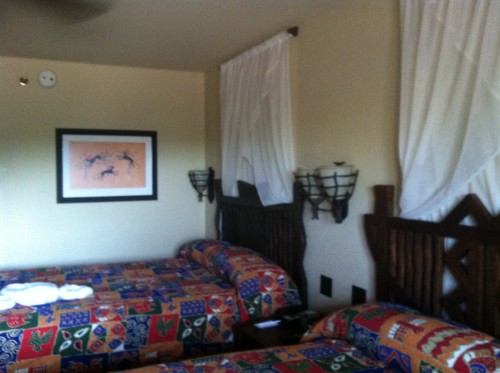 There are two real advantages to renting DVC points. The first was mentioned above: Price. Expect to pay 1/2 to 1/3 less for a DVC rental, depending on the price per point.  The other advantage is one that most guests don't often consider: The ability to access hard-to-get DVC villas months before they're available to anyone else. Disney holds back most of these villas for DVC owners, allowing them to get their first choice, and then slowly makes them available to the general public. Usually you'll see a small amount made available at the 10-month mark and then more again at the 6-month mark. This makes sense given how DVC owners are allowed to make reservations.  You might not see a two-bedroom villa with a Magic Kingdom view available on the Disney website for Christmas week and if you do see it, you're most likely not going to get a discount. So renting points can make this happen.
So why doesn't everyone rent points? Well, there are a couple of major reasons why renting points is not for everyone. The first one is security. What if you get a flakey owner? In this economy, people lose luxury items like DVC all the time. If your owner didn't pay his yearly dues, you can't check in. Worse, if he went bankrupt, those points are no longer his to rent but it might take a while for that to be reflected in any official documents. Most rental transactions go seamlessly, but that doesn't mean that there aren't those that fall apart.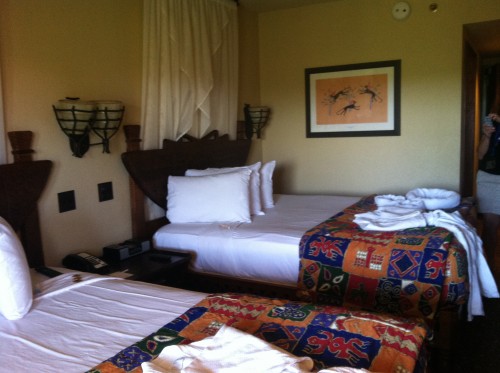 On your part, if you need to cancel a trip, you may be out of luck.  DVC points essentially lose value the closer they are to travel. If an owner cancels a reservation, his points go into holding and have to be used in ways that are somewhat complicated and do not lend itself to renting again. So instead of $10 per point his points are worth $7 or worse, nothing at all.  You'll want to make sure that there are alternatives available to you in the event you need to cancel. Some owners and brokers will work with you, but make sure you verify this in writing before you rent.
If you do rent, and I've done it many times without any issues, the one thing I would suggest is that you purchase travel insurance. You can use a company like Allianz or TravelGuard, which is the company that Disney uses. Make sure you discuss with the agent exactly what's covered in the event you need to cancel or you encounter difficulties with your DVC owner.  A good policy should cost around $250 for a small family, but keep in  mind that this takes away from your overall savings.
Renting DVC points is a great way to save money and get some extra space, something that's at a premium at Disney resorts.  And I'll be honest, even if you're not a DVC owner, there's something appealing about a big "Welcome Home" when you check into your resort.  Have you rented? What are your thoughts? I'd love to hear about your experiences in the comments.