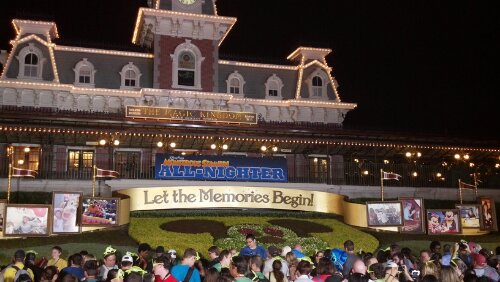 Haven't we been here before? Last year on leap day both Disneyland and the Magic Kingdom stayed open for a magical 24 hours to celebrate one more Disney day! We were there and had a blast.
At the time, I recall thinking there was no particular reason to do that again, but here I am at the Magic Kingdom yet again ready to do it all over again. Am I crazy? Probably. But it's crazy in a good way, I think.
The official 24 hour day kicked off with an 6AM ceremony. The theme is Monstrous Summer All-Nighter, so of course Mike and Sulley from Monsters University were there.
Mickey and Minnie were even up early to welcome some press to the park.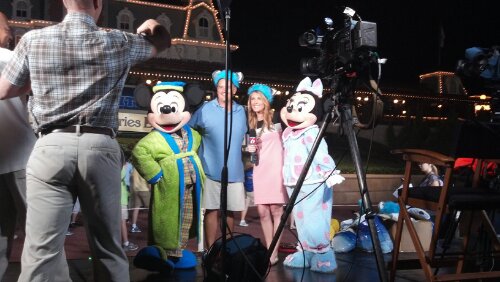 We then were able to go into the park and experience some of the early morning magic.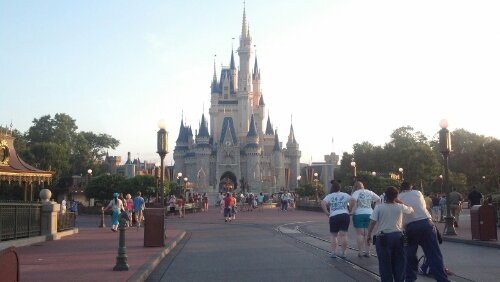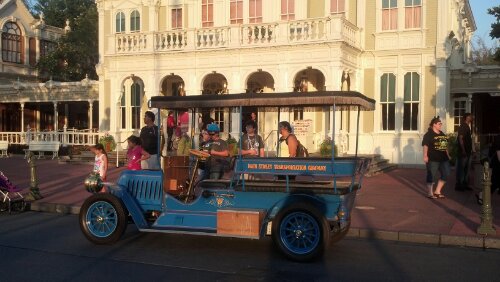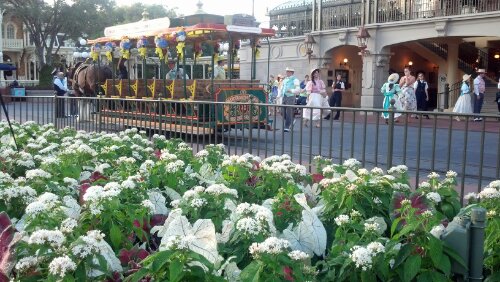 More updates coming tonight when the real party gets started.