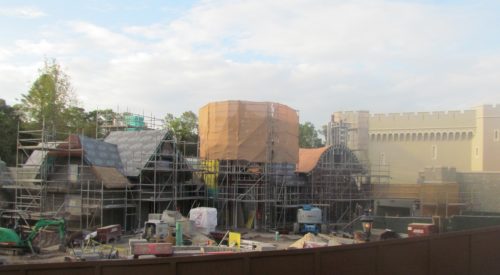 It hasn't been officially announced, but it's a generally accepted rumor that the new Fantasyland bathrooms that are moving in next to 'it's a small world' in the old Skyway station location, will be themed to the medieval village featured in Disney's animated feature Tangled. It's not known if a Rapunzel meet and greet will be included in the construction, but it's likely you'll find the walk-around in the area frequently even if no official attraction is included.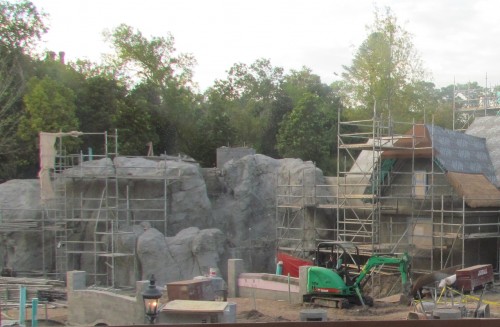 They've started adding roofing and walls now and more architectural details can't be too far behind.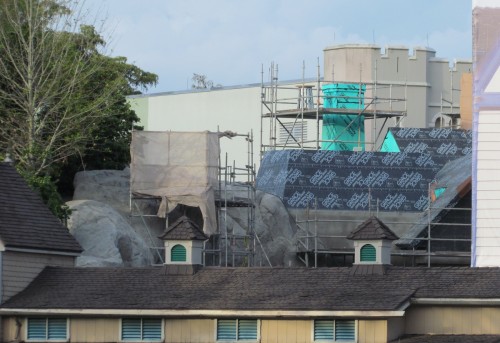 Additionally, the landscaping is really coming in. Yes, there's a lot of faux-rock, but they were working with limited space if they didn't want to remove the Yankee Trader building.