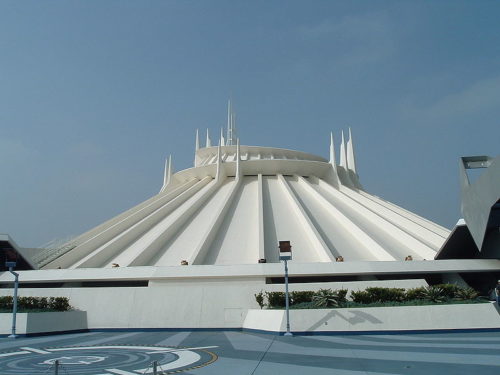 Our thoughts and wishes for a speedy recovery go out to the Disneyland maintenance worker who was hospitalized in critical condition after an after-hours accident at Space Mountain. The incident occurred on October 3rd after the park had closed. The cast member was putting an out of service vehicle back on the track when something went wrong and he was struck by the vehicle causing back chest and head injuries according to Patricia Ortiz, a spokesman for the California Division of Occupational Safety and Health (Cal-OSHA).
Since it was not a ride malfunction, the attraction was back up and running the next day. Suzi Brown, a Disneyland Resort spokeswoman issued the following statement "Our thoughts and prayers are with our cast member and his family. On behalf of his fellow cast members, we offer our heartfelt wishes for a full and speedy recovery."
Space Mountain opened in 1977 and travels at speeds approaching 30 miles per hour. It had a major refurbishment in 2005 with a completely rebuilt track.
More at the OC Register.