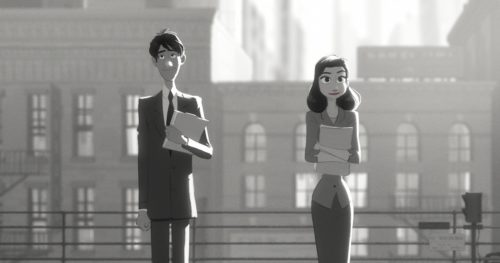 The innovative animated short "Paperman" from first-time director John Kahrs makes its theatrical debut in front of "Wreck-It Ralph" on Nov. 2, 2012. Three new image stills from the movie have been released. Above is "Morning Commute" – In "Paperman," a young man in mid-century New York City has a chance meeting with a beautiful woman on his morning commute.
I love how there is just a touch of red in this otherwise gray world. Below is "Is It Destiny?" A beautiful woman changes the destiny of a young New Yorker.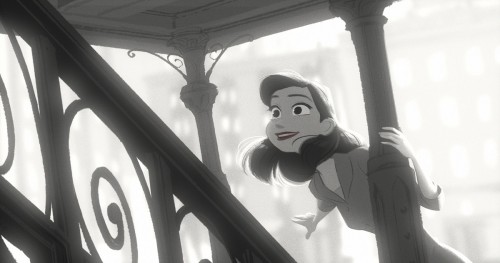 Last is "Heart, Imagination… and Paper" A young New Yorker has only his heart, imagination and a stack of papers to get the attention of the girl of his dreams in "Paperman," an innovative short about destiny and the power of second chances.