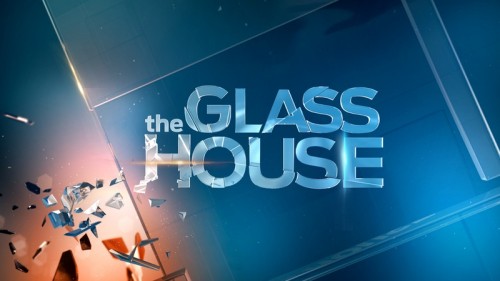 One of my favorite novels by science fiction author Charlie Stross is "GlassHouse." The concept is that participants volunteer to live an experiment where the rules reward certain behavior and punish others. Stross takes it to new levels that deal with the very concepts of identity and human nature. I don't expect ABC's new series "The Glass House" to go that far, but who knows, at moments it could be ground breaking.
On the series premier of ABC's "The Glass House," 14 players begin their quest for a quarter of a million dollar prize as they live and compete in a totally wired, state-of-the-art house. But the contestants won't only be playing against each other each week; they'll also be playing to win over the viewing audience, as fans will be directing and controling their every move throughout the competition. "The Glass House" is the next step in the evolution of unscripted television.
In fact, you can start influencing the game already by voting on various aspects of the house and game prior to the contestants moving in. Just head over to ABC.com to begin.
In the first episode, two teams of seven, as decided upon by viewers, will challenge each other in a game of "Twist & Shout" where each team must solve a massive wall puzzle based on information about their fellow contestants. The team with the fastest time wins and the losing team sends two players into limbo where they make one final plea online to America in the hopes of being voted back into the house. If it doesn't get a giant restraining order placed on it by the courts, "The Glass House" will premiere this Monday, June 18th (10:02-11:00 p.m. ET/PT) on ABC.