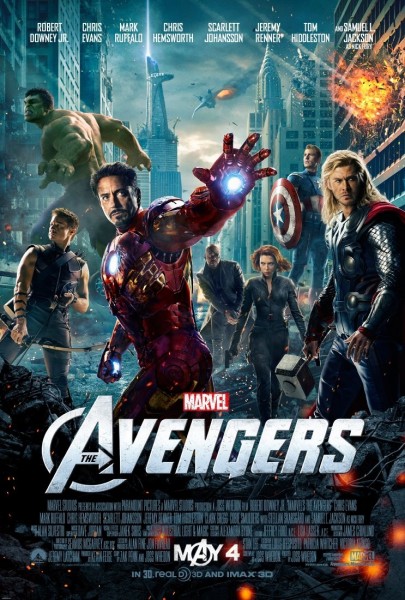 Bob Iger's move to buy the rights for The Avengers from Paramount is looking pretty sage right now. The film is smashing all sorts of records. Here are a few:
This weekend marked the biggest domestic opening weekend of all time. It is the fastest film to reach $200M (3 days). The Avengers had the highest Saturday of all time at $69.7M. It's only 8th biggest midnight opening, which must seem like a disappointment compared to the other numbers. But was the largest midnight debut for a superhero flick.
"Harry Potter and the Deathly Hallows: Part 2," held the biggest opening weekend of all time. Its total was $169.M. The Avengers made $200.3M or 15% more than the boy wizard.
The Avengers has already passed the total domestic cumulative for Captain America and Thor and surpassed international box office totals of Captain America ($192M), Iron Man ($266.7M), Thor ($268.3M), and Iron Man 2 ($311.5M) in 12 days of release.
On the IMAX Front, 110 domestic IMAX locations reported a new opening Saturday record. The Avengers is the largest IMAX domestic opening weekend for a digital only release and the highest grossing opening weekend in IMAX's history
In the 4,349 domestic theaters they averaged $46,063 a screen. When you add the $200.3 million domestic to the international running total of $441.5M, you get $641.8M, placing it on a possibly $2 billion trajectory. That's Avatar territory.
Critics have been fairly positive as well with Cinema Score grading it an A+ and Rotten Tomatoes posting a 94% positive reviews score.
Believe it or not, I still haven't seen the movie. I know, don't judge me. But I definitely plan to soon. If you have seen it, what did you think? But please, leave major spoilers out of it. Thank you.