I'm sitting inside Innoventions at EPCOT tonight waiting for some friends to join me for Candlelight Processional and wishing there was a certain innovation called Wifi available to me whilst I wait. Wifi would make uploading the following a lot easier, not to mention faster.
This is my first time seeing the holiday decor during the day. So I took a few pictures to share. I'm going to walk around a bit and then upload some more pictures later.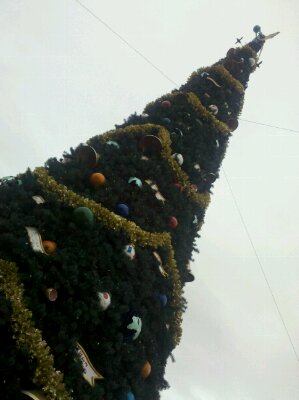 Those are big ornaments on a big tree.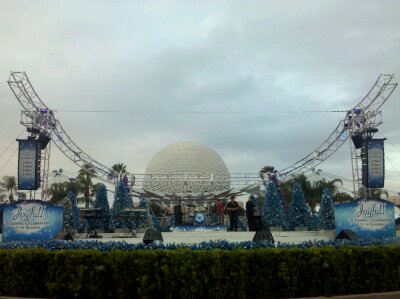 Joyful it was not as the last show was over at 4:15, too early for us evening guests.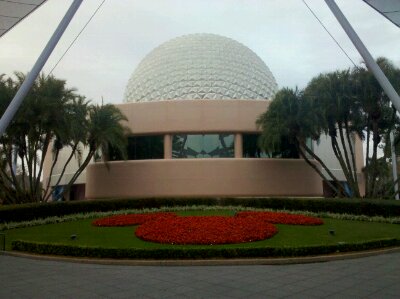 A lovely floral hidden mickey (not really hidden, is it). I wish they'd do more with this view.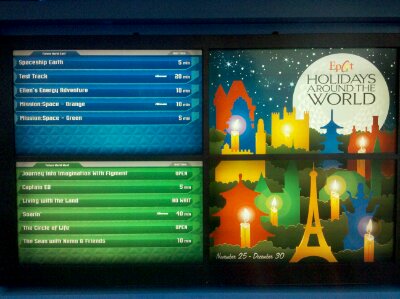 Look at those wait times at 4:45pm on a Monday.

UPDATE: more photos below the jump.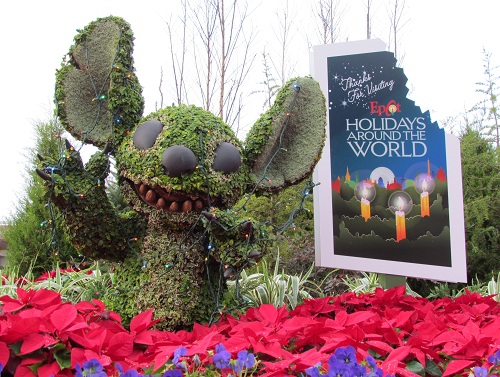 Our Ohana Stitch was getting into trouble again.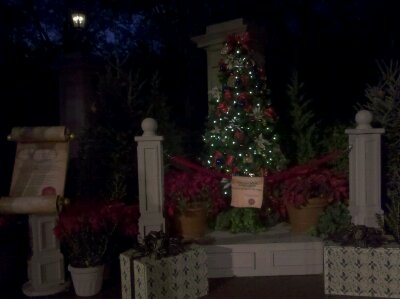 Plenty of storytelling stations, but I only caught one actually being used to tell a story.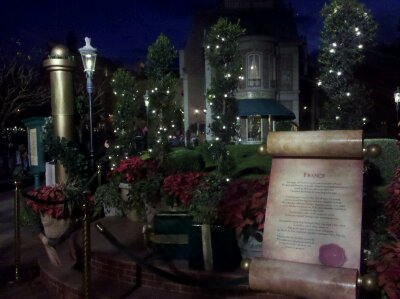 Another story telling station in France.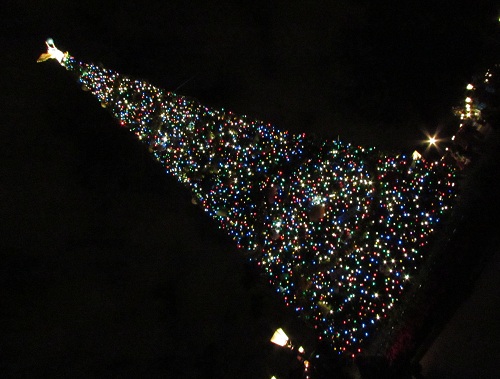 No, the tree isn't falling over. I'm just trying to be artsy.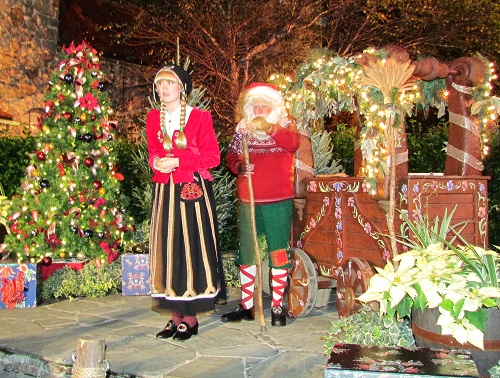 Woot. Norway had the storytelling session.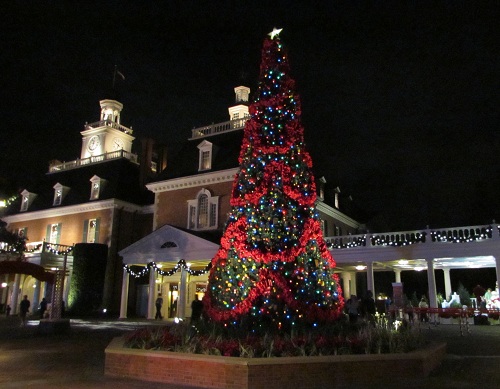 The tree for the American Pavilion is off on the side again. Looks good from this angle though.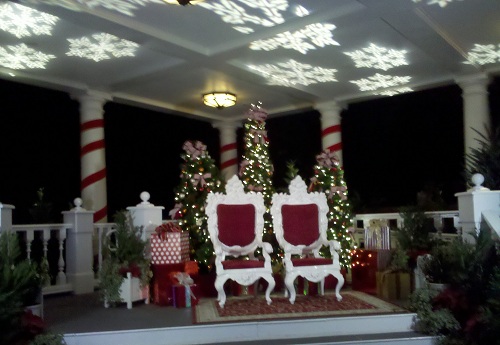 I missed Mr. and Mrs. Claus by [this] much….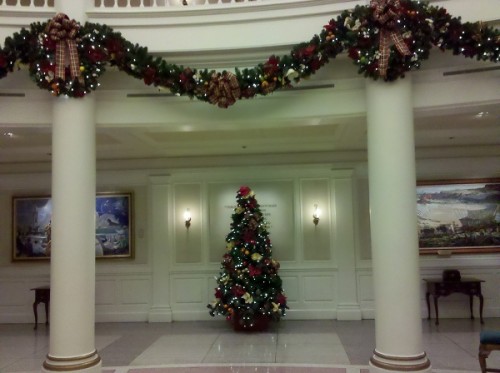 But I did get the American Adventure lobby to myself for a few minutes.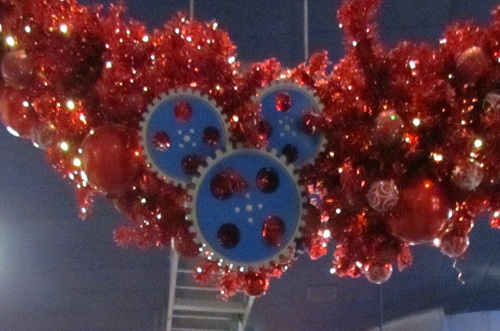 Fun and creative merchandise displays at MouseGears. Although, I did see one Halloween display repurposed.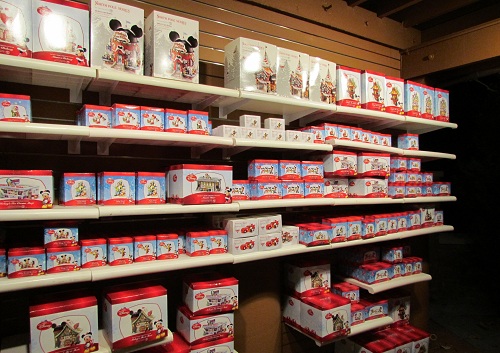 Disney is back at Department 56 in a big way. Some cute creations here, but pricey.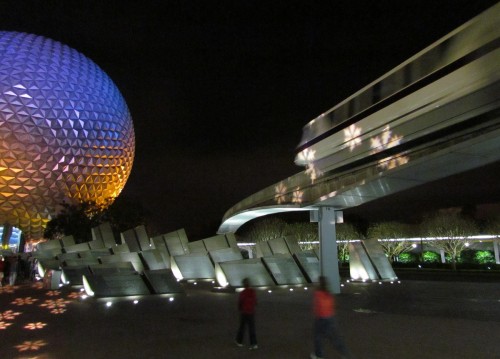 Caught this moment at the end of the night. It's available in desktop size if you want to click it.

Thanks for reading through this. Hope you enjoyed that last pic as a bit of reward.