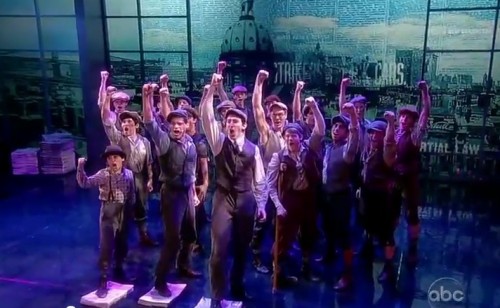 As good word continues to build about the PaperMill Playhouse production of Disney's Newsies – The Musical, signals are growing stronger that the show will eventually find its way to Broadway as well as a series of licensed local productions including a possible touring edition.
This comes on top of the October 2nd Fan Night where "Fansies" and other audience members got to meet the cast of the musical. The big surprise was that some of the members of the movie cast and crew stopped by for the fan night.
More about the special evening and the prospects for a move of the show to Broadway in this Playbill article.