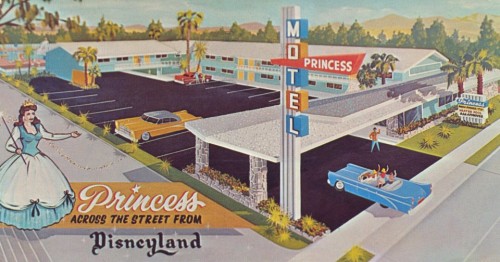 Believe it or not, there is more to Anaheim, CA than just the Disneyland Resort. The area was once a thriving farming community with it's own bustling main street. The Anaheim Historical Society has a new blog chronicling the town in all its glory.
Over on their Facebook page they've been posting goodies like this pair postcards from motels from the early days of Disneyland.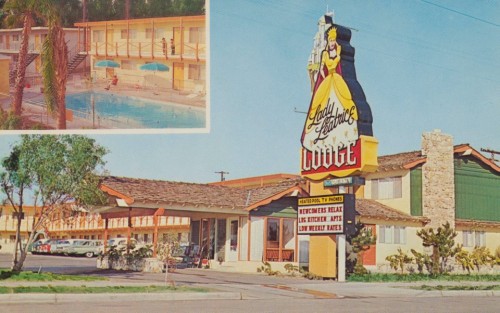 Great finds. Does anyone remember staying at either of these beauties?