Today we welcome guest author AJ Wolfe from the Disney Food Blog to discuss the new additions and events we can expect at the Epcot International Food and Wine Festival this year.
The 2011 Epcot International Food and Wine Festival will entice visitors to return (as if we need more reasons!) with new events, seminars, and menu items. The "Passport to a World of Flavors" theme this year means guests will be offered a panoply of exotic flavors and tastes from around the globe.
If you're thinking of heading to Walt Disney World between September 30th and November 13th to experience the festival, consider working these brand new additions into your plans:
World Showcase Marketplace Booths
Every year, guests are treated to a few new constructions on the banks of the World Showcase Lagoon. This year, four new — and newly returning — booths will be added to the mix of over 25 regional marketplaces: Portugal, the Caribbean Islands, Scandinavia, and Hawaii.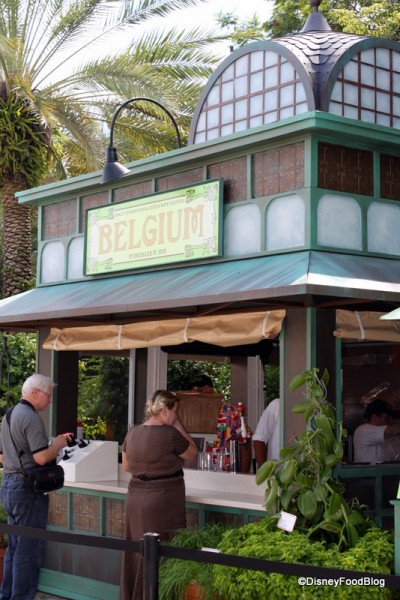 These new booths will offer guests authentic tastes of their local cuisine: Portugal will showcase calamari salad and a wine bar; Hawaii will feature Kalua Pork Sliders with Pineapple Chutney and Spicy Mayonnaise, and Tuna Poke with Seaweed Salad and Lotus Root Chips as well as a Seven Tiki Mai Tai; and the Caribbean Islands booth will have Ropa Vieja (Braised Beef) with White Rice, a Jerk spiced Chicken Drumstick with Mango Salsa, and even a Frozen Dragon Berry Colada on the menu.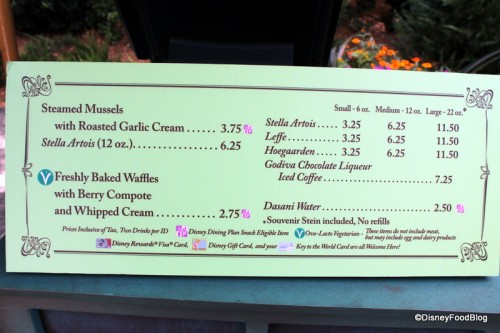 At the newly returning Scandinavia booth, guests can expect Swedish Meatballs with Lingonberries and a Xante Sunshine Cocktail.
All menu items will be served tapas-sized, and will cost well under $10 per. (Some larger-sized alcoholic drinks may cost slightly more.)
For those that prefer beer, a Craft Beers station will serve eight brews from North America — seven from the States and one from Canada.
Seminars and Demonstrations
There are new seminars and demos on the docket as well! For chocolate lovers, the Chocolate Discoveries seminar is all about tasting chocolate! Guests will savor four different chocolates in their raw form, then taste a savory dish made with chocolate, and finally enjoy chocolate desserts, wine, and cocktails. Sweet! These seminars will take place on select Sundays during the festival.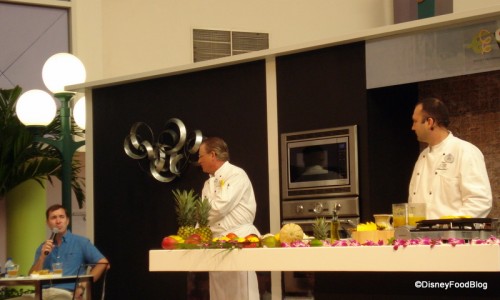 And for those intrigued by beverage Mixology, plan to save at least one evening at 6pm to attend a Mixology seminar! While Mixology is going to be a big part of this year's festival (you'll see it at the World Showcase Booths as well!), these nightly seminars might be the perfect place to start your Happy Hour!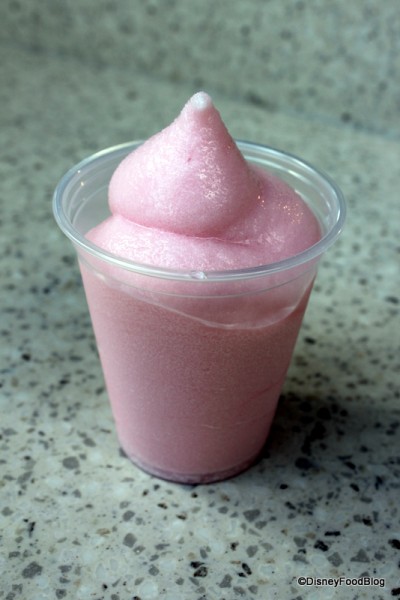 If home entertainment is your thing, HGTV will host home entertaining seminars on Fridays, Saturdays and Sundays during the festival!
New Signature Event
Are you a fan of celebrity chefs? Disney World is introducing a new special event this year that puts the focus on families cooking together!
The Kitchen Memories Healthy Dining event on October 29th will feature Celebrity Chefs Andrew Zimmern (from Bizarre Foods on the Travel Channel), Bryan Voltaggio (Volt Restaurant), Chris Cosentino (Incanto Restaurant) — and their kids! Learn cooking techniques that will help the whole family enjoy the kitchen together at this special dinner event.
Eat to the Beat Concerts
We're pretty excited to hear about the new performers who will be gracing the America Gardens Theater stage this Fall in the Eat to the Beat Concert Series.
Performing three times per night, musical acts from some of your favorite bands — past and present — light up the stage in free concerts for Epcot guests. This year, the festival will be welcoming The Orchestra starring former members of ELO, performing 10/20-21; The Gin Blossoms, performing 10/27-28; and The Pointer Sisters, performing 11/2-3 as new acts. Of course, plenty of acts from last year's festival will be returning as well.
So, while a lot of your favorite Epcot International Food and Wine Festival events will return this year, there are plenty of new additions to bring the die-hard Disney fan back to the World for another go-'round at the festival! Special events, seminars, and demonstrations will open for booking at 7am ET on August 16th, and will be bookable online and by phone.
And this is just the beginning! Stay tuned for more information about the festival — we're expecting more details any day now.
AJ Wolfe maintains terrific coverage of the festival in the 2011 Epcot Food and Wine Festival section of the Disney Food Blog.