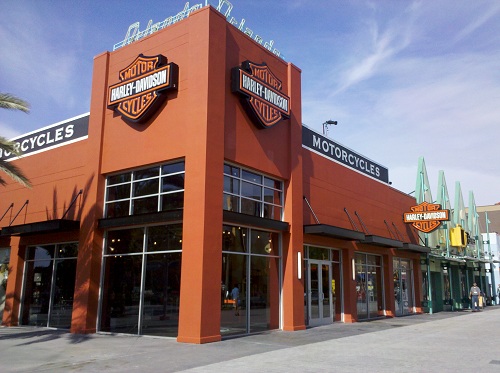 Yesterday Orlando Harley-Davidson owners Steve and Anne Deli opened their newly expanded and interactive Harley-Davidson store at Downtown Disney West Side; moving from a smaller location in the former Pleasure Island area. The 3,635-sq.-ft. store was designed to create a unique interactive Harley environment featuring the sights, sounds and excitement of riding for all ages.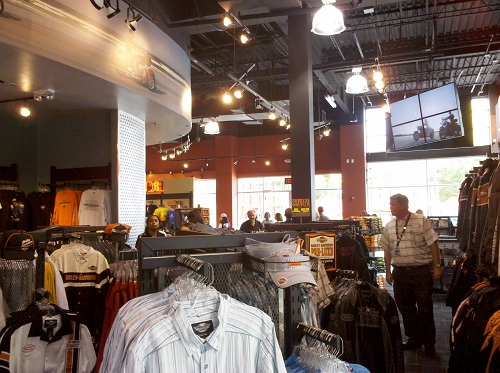 Like in the old location, there are motorcycles to sit on and touch; but, they now have a production studio that lets you be pictured in your favorite riding spot, or it can transform you and your family to be real bikers in photos to take home.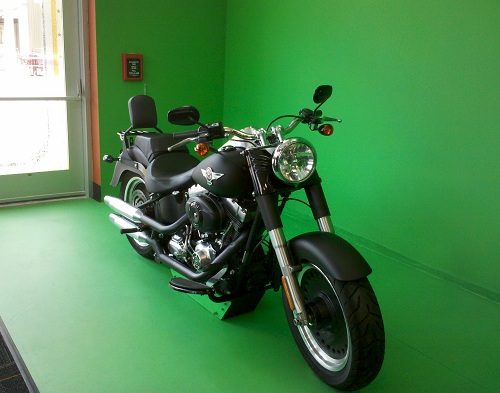 We asked about pricing for these photo opportunities and were a bit taken back by what was quoted to us. So be sure to ask up front before you decide to pay for a photo.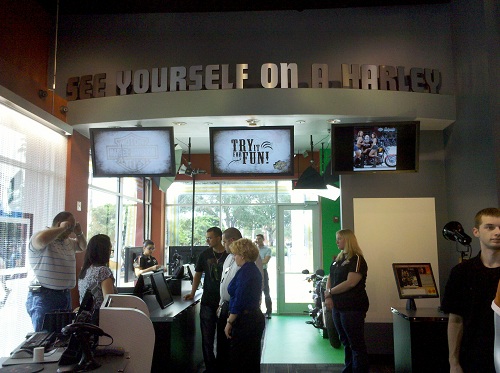 Another fun feature of the store is the Create a Custom Vest that allows anyone to make a personal biker vest just as they want it to be. They'll even sew the badges on for you right in the store.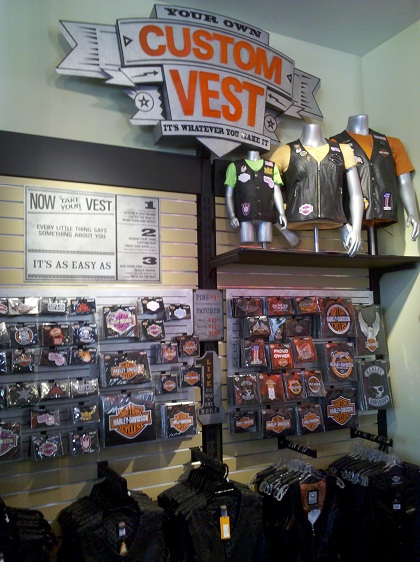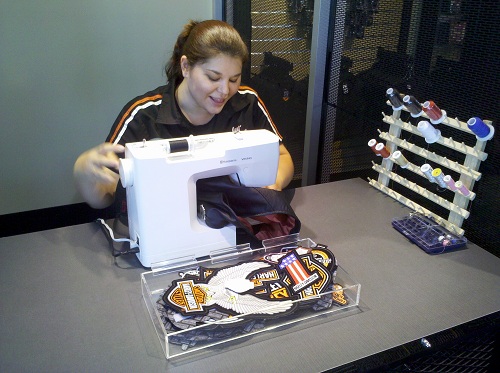 This location is significantly bigger than the old location. It's also seems to fit better on the west side where there's more of a wild life atmosphere. However, I do see a trend where store facades could be appearing in any mall anywhere in America. First with Little Miss Matched and now the new Harley Davidson. That's a trend Disney needs to put a stop to or risk Downtown Disney losing its unique appeal.