Update: Some new photos of the Mark Twain under rehab below the jump.
Thanks to Agent P P we have a short update from Disneyland to share with you today. It's very quick, so hang onto those hats and glasses.
You'll have to look awfully close to see the haunted carriage in front of the Haunted Mansion. It's even more invisible than usual, at least until it returns from repairs.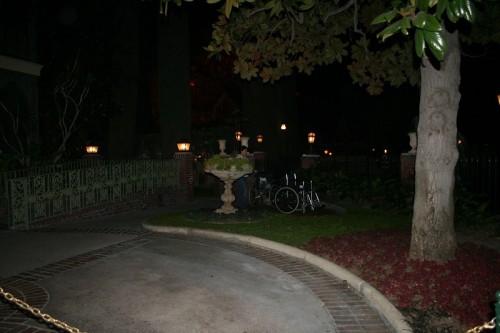 Due to the walls that surround the area where the letters were once located getting in to DCA feels a bit like being herded like cattle. The construction in DCA is about the same, the same walls that everyone has been posting for weeks.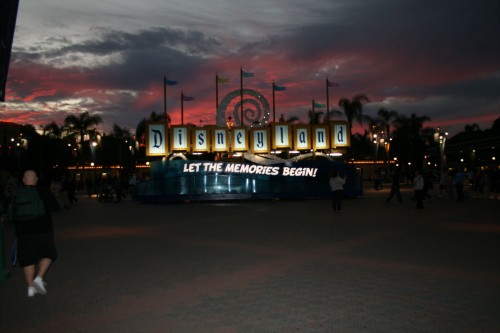 More below the jump:
There is a large trailer that is this sign that looks like it was dropped in the middle of the Esplanade by a truck. The sign changes displaying the Disneyland letters and two different sets of photos but they are the same 2 sets over and over. The bottom of the sign is a little odd as it looks like some kind of aquarium but there is nothing in it. With the removal of the C-A-L-I-F-O-R-N-I-A letters people are of course posing for pictures in front of this new addition.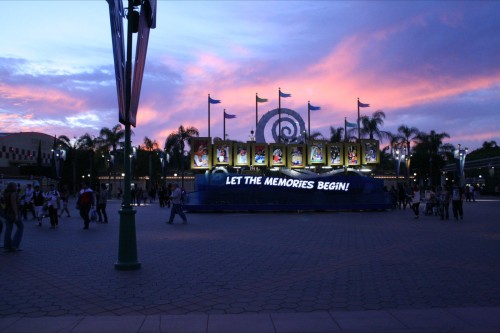 If you hadn't heard, ElecTRONica has been extended through Labor Day.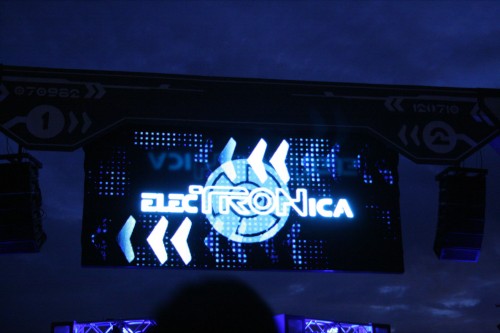 They recently had a promotion through GoWalla when you checked in to ElecTRONica and then Flynn's arcade you got a special Flynn's arcade coin that was numbered 1 out of 2500 plus a coupon for a free soda. I like how they're starting to include more rewards for check-ins in the parks.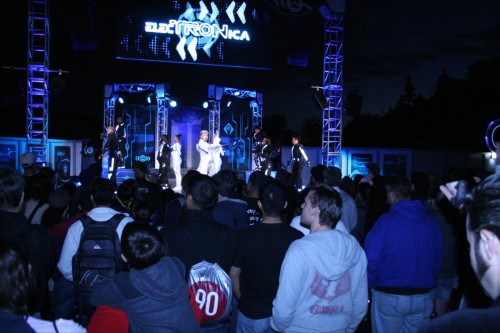 As you can see from these photos, since the release of the movie your host Ekkert has had a bit of a makeover with the wig and make-up to look more like Castor from the movie.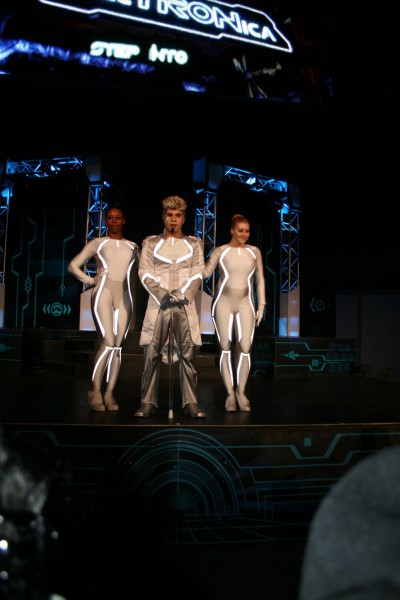 The Mark Twain is in dry-dock and some regularly scheduled maintenance is going on. The southern California sun, not to mention the 10s of thousands of tourists, is harsh on the wooden decks.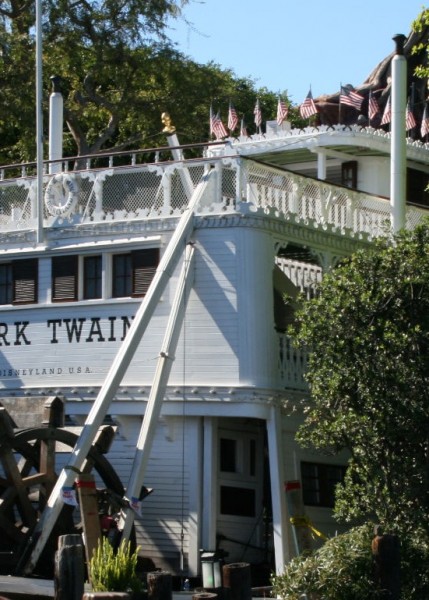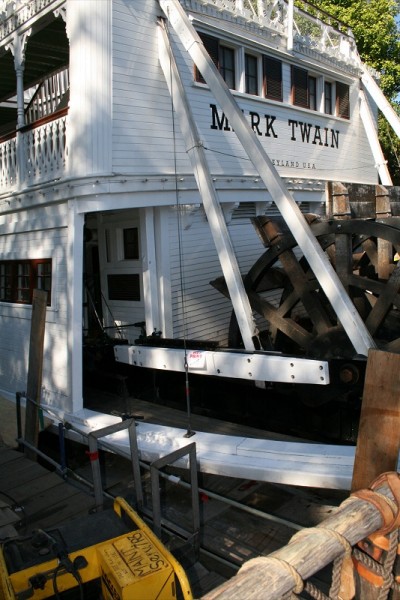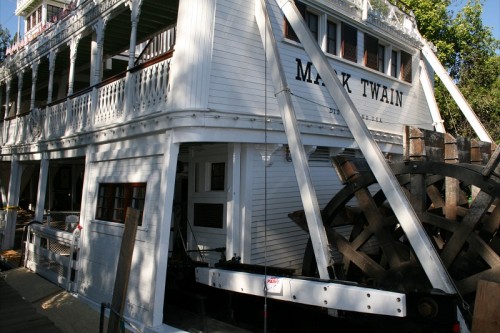 That's it for today. I'm always looking for scouting reports from friends in the field. Thanks again to Agent P P for this salvo.