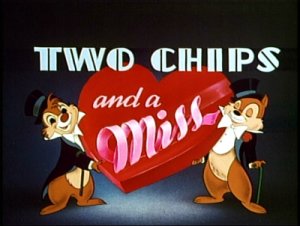 It's not often that fans of a particular artist get a chance to give back to that artist. But today us Disney fans get that chance. If you ever got a chuckle from a classic Chip & Dale cartoon or were wowed by a Disneyland audio-animatronic then you've experienced the magic of celebrated Disney Legend and Animator Bill Justice.
Justice is getting ready to celebrate his 96th Birthday, but he's been in a rehabilitation home for the last few years and not receiving many visitors.
Here's a note sent to me from a source I trust on how you can make a difference.
We need your help flooding Disney Legend Bill Justice with cards and letters. He has been residing in a convalescent home the past few years.

For those of you unfamiliar with his name, Bill Justice is best known for his work as an animator of Chip & Dale, and directed several cartoons including "What's the Truth About Mother Goose?" He also programmed the Country Bear Jamboree, Pirates of the Caribbean and Haunted Mansion. He was very active at fan events such as Disneyana Conventions and NFFC events in the 80's and 90's.

We've been asked to share an address where cards and letters can be sent. Please help us show him that we still remember him and appreciate what he has given us as fans. Perhaps send him a picture that you took with him or just a simple card. You can send the cards and notes to:

Bill Justice
Arbor View Wellness & Rehabilitation Center
1338 20th Street
Santa Monica, CA 90404
Thanks for helping out. Let's show Bill how much we appreciate the joy and fun he has brought into the world.