The wonderful thing about the Disney 'product' is that is creates new fans all the time. So if you're a recent convert to things Disney or a old fan who has just come back, you'll want to check out the NFFC for all your Disneyana and collectible needs. NFFC is filled with people just like you, people who live Disney.
As it turns out the NFFC is having their winter show and sale on January 18th at the Crowne Plaza Resort Anaheim. If you can't make it to the show, go to the NFFC website and find a local chapter near you.
The All Disneyana Show and Sale
The NFFC All Disneyana Show and Sale is a Disney pin trader's dream come true, featuring several Show and Sale-only pin releases.
The Disney Soda Fountain Studio Store will release two new pins at the Show and Sale.
The Walt Disney Company Employee Center will be offering the first four pins from their Spotlight series of pins: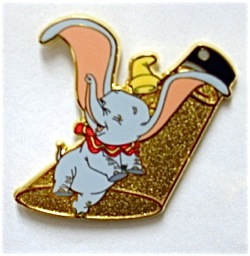 Dumbo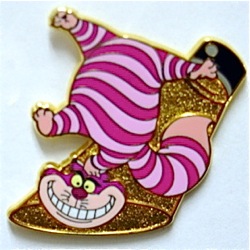 Cheshire Cat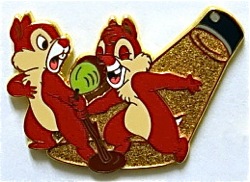 Chip and Dale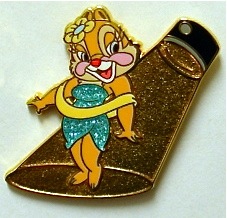 Clarice
Additionally, Mickey's of Glendale will debut, in a limited edition of 300, a new WDI Madame Leota pin packaged on a custom WDI Haunted Mansion 40th Anniversary backing card (limit one per person).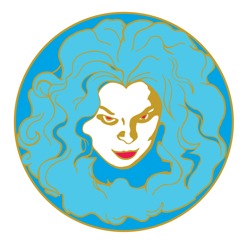 (All pins and photos courtesy and copyright The Walt Disney Company)
When:
Sunday, January 18
From 9:00 a.m. to 10:30 a.m., NFFC members
From 10:30 to 5:00 p.m., Show and Sale open to the public
Where:
NFFC All Disneyana Show and Sale, 2009
Crowne Plaza Resort Anaheim
12021 Harbor Boulevard
Garden Grove, CA 92840
Toll Free Line: 866-888-8891
Plus there's a special pin and button-trading event—also open to the public—from 6:00 p.m. to 10:00 p.m. the night before—Saturday January 17—the Show and Sale begins (does NOT include Show and Sale-only pins).
Print and SAVE!
NFFC is making available a special discoutn for the readers of The Disney Blog. Print the first page of this story—including The Disney Blog masthead—bring it with you to the January 18, NFFC All Disneyana Show and Sale and get a $1.00 discount off of the regular $6.00 admission price for you and a friend.
About the NFFC
The National Fantasy Fan Club (NFFC) is a non-profit organization dedicated to preserving and sharing the rich legacy of Walt Disney. Our common goal is to provide Disneyana enthusiasts of all ages from around the world with news, information, and events that enhance their experience with, and love of, all things Disney.
This goal is achieved through the publication of a member newsletter, the Fantasy Line Express, and by hosting national and international members, along with local NFFC chapters, where members can trade information, learn more about their favorite collectables, hold group outings and activities, and just have fun!
The NFFC is equally dedicated to sharing Walt Disney's artistic legacy as well as Disney magic with those in need. Through a series of charitable fund raising events, the NFFC helps to support inner-city arts programs and to assist families and children affected by major illness to find a little happiness at Disney parks.