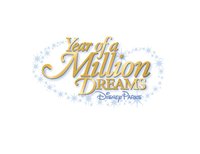 I've spent a few days at the parks since October 1st and have read many accounts online of others winning prizes as part of the Year of a Million Dreams contest at Disney's U.S. theme parks. Along the way I have noticed a major inconsistency with the way the rules say prizes will be awarded and how it is happening in practice. The rules state that in order to be eligible for an in-park prize you just have to be in park (or Downtown Disney) to have a chance to win. They also state that everyone is eligible, unless you're excluded by a personal or business relationship to the Mouse.
What I've noticed is that many of the prizes are handed out in the entrance or exit queues for rides that have height or medical restrictions. It's my feeling that practice violates the spirit of the rules and possibly the letter (however, Disney can change the rules whenever they want). It might also violate the ADA and other anti-discriminatory laws and regulations in Florida.
It also has the affect of awarding some 'batch' prizes (lanyards, fastpasses, etc) to some members of a party, but not to others who can't go on that ride (which is something I thought Disney was trying to avoid). If I went to Disney expecting to have a fair chance to win but found out I was being excluded by belonging to a 'protected class', I'd be miffed to say the least. A litigious person might consider filing suit.
I hope Disney considers changing this practice of using attraction queues to restricted attractions soon. It's not like there aren't dozens of other attractions, restaurants, pathways, etc for them to select as distribution points. Why they chose to discriminate is beyond me.