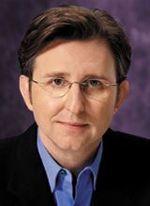 Is there life after the movies? You bet. For Thomas Schumacher that meant a move from running Walt Disney Feature Animation to running Disney Theatrical. Disney Theatrical is in charge of all Disney live stage and ice shows outside of the theme parks, cruises, and the El Capitan movie palace. Playbill recently sat down with Schumacher for an extended interview where they explore nearly every aspect of the division including current and upcoming projects.
For instance: The Little Mermaid is currently getting workshopped in Denver, CO. Mary Poppins is nearing its Broadway debut after some tweaking of the London show. Despite a critical bashing, Tarzan continues to draw and is in consideration for a touring version. Disney is working with composor Andrew Lippa on the second (*ahem* had to correct that) Disney musical not based on a previous Disney Animated Feature. Disney's concept for spreading stage performances of High School Musical around the nation (hint: it involves a pre-recorded kit). If Disney will work with director Julie Taymor again (they want to and have a few irons in the fire). And finally, if Hunchback will every make it to broadway (sadly the answer is no.)
It's a very informative read for Disney or Broadway fans and, I guess, for fans of both.
See the wonderful Disney magazine Tales From the LaughingPlace issue #7 for even more details on Tarzan, the musical and order Issue #1 for a behind the scenes look at London's Mary Poppins production.