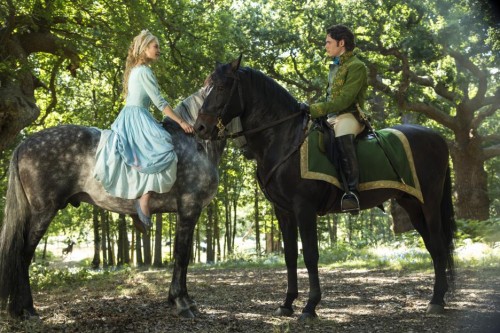 Is there more to the "Cinderella" story than you thought? A new TV spot called "Conspiracy" adds a layer of intrigue to the classic tale:
A new full trailer for Cinderella will come out this Wednesday.
In the meantime Director Kenneth Branagh was recently interviewed about how he's bringing some of his Shakespearean drama to the classic tale. Also, that the story is about a man rescuing a woman, that Ella has equality in the relationship.
See the full plot synopsis below the jump:
Read More »New Cinderella TV spot adds new layer of intrigue to the classic tale