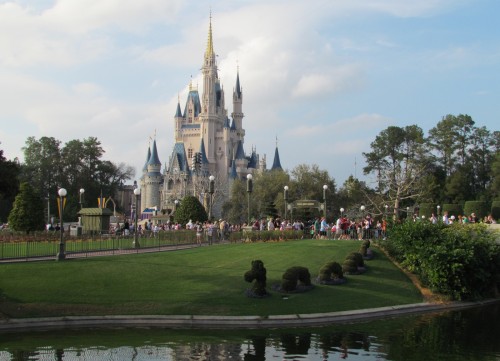 One of the fun things about my job is that I usually learn something from each person I send to Disney World. Maybe it's something odd, like the best parts of the alligator to eat (yes, this happened), but more often than not, I learn something useful I can pass onto the next client.  You'd be surprised how different each client's approach to their trip can be and what can happen on your average Disney vacation. Here are a few of my favorite lessons:
5.  Plan carefully. And then plan some more.
Walt Disney World covers 47 square miles. There are four parks, two water parks, Downtown Disney, golf courses, 26 hotels, and more than 200 restaurants. It's going to take some planning to ensure that you see and do everything you want. Make your dining reservations as far out as possible. If you're staying on property, get those fastpasses chosen at 60 days out. I'm not an over-planner by any means, but the new system under MyDisneyExperience means you really need to put some thought into your trip; fortunately, it's also very easy to do and doesn't take that much time.
The corollary to this, of course, is that if you over plan you're going to lose your mind, especially if you're traveling with a larger group.  So make that spreadsheet, use your MDE account, but take it all with a grain of salt. Sometimes you just have to let the magic happen.Read More »Five things my clients have taught me about traveling to Walt Disney World