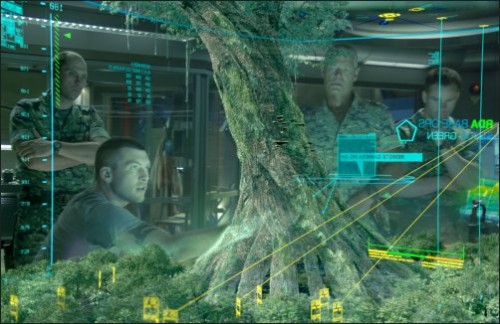 The Na'vi Hometree on Pandora reminds me of Disney's Animal Kingdom's Tree of Life. Of course, we can't forget that Avatar is a sci-fi film too.
I've had a day to think about the announcement of Disney licensing James Cameron's Avatar properties for it's theme parks. We're still very early in the process, but even in just the last 24 hours many interviews with key players have been published. That gives us a slightly better idea, but it's still pretty much conjecture. Never the less, I have put down a few thoughts on the news, realizing that all this could change as more details of the partnership are revealed.
Disney did a good job keeping the Avatar partnership secret, I'd only heard a few rumors about the idea prior to the announcement but the exact names of Avatar or Cameron never explicitly surfaced, so I didn't feel comfortable reporting it. However, many Disney fans now feel like they've been blindsided and they're not happy.
Read More »A few thoughts on Avatar, will Pandora fit in at Disney's Animal Kingdom