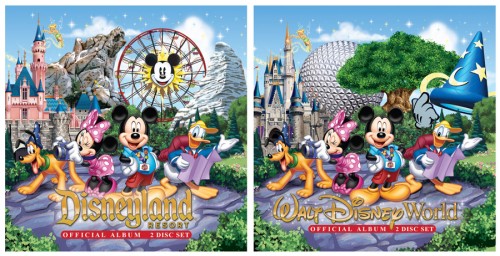 Between the family's annual trips to Disneyland, I used to listen to my official Disneyland album over and over again. If closed my eyes, it was almost like I was there. That's the transporting magic of Disney parks music.
It seems like its been forever since Disney last released an official album for Disneyland and Walt Disney World. In 2005 there was a CD celebrating Disneyland's 50th anniversary. And there was my favorite park's CD issued for the Millennium celebration.
The good news is that Disney Parks has just announced that two new 2-CD sets will be released in the parks on August 20 with both Disneyland and Walt Disney World getting their own official albums (although to be fair, WDW should get four CDs). I know I'll be adding these to my collection.
The track listing for the new albums is below the jump:
Read More »New Official Albums for Disneyland and Walt Disney World