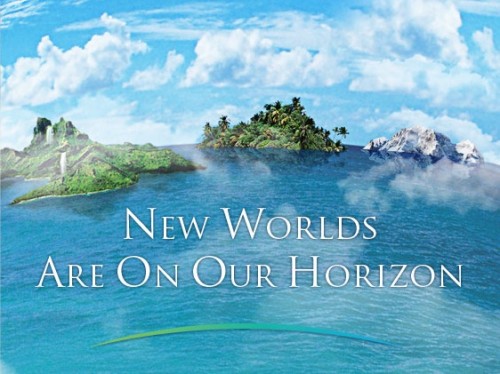 SeaWorld fans mark November 8th on your calendar, the Orlando park has announced plans for new attractions. As you can see from the press invitation above, the plans appear to center around three islands. SeaWorld has also announced the return of the Florida Resident Fun Card for 2012. Although it doesn't include parking, it's basically a whole year of fun for one day's admission, more than a year if you buy it in November or December of 2011.
More details on the Fun Card below, but first lets try and prognosticate about what these mystery announcements may be.
We know there is a new 'island' area being added to Discovery Cove. Construction is already underway and it will feature fresh water swimming area and various rainforest themed animal exhibits. Sort of like a zoo you float through.
So that's one island. The other two islands are back across the street at SeaWorld. One will be a new turtle themed exhibit and movie. SeaWorld is known for its rescue and care of the Loggerhead Turtle, and yet it has none in the park. They'll fix that with a version of the Turtle attraction at SeaWorld San Diego and a shortened version of the Turtle movie they just released.
The third island is a bit chillier, as you can see in the invite. The feeling is this will be an expanded Penguin attraction with a new ride-through experience. That's definitely needed as the current facility is aging.
I am hoping that there is still an even bigger, still secret, announcement to be made. That's because, as nice as these three 'islands' sound, none of them will convince the Jones Family from Kansas to add a day at SeaWorld if it means one less day at Walt Disney World, Universal Studios, or even Legoland. That's the real need.
Okay, more details on the 8th. Remember more details about the Fun Card for Florida below the jump:
Read More »SeaWorld Orlando to Announce New Attractions, Offers Florida Resident Deal