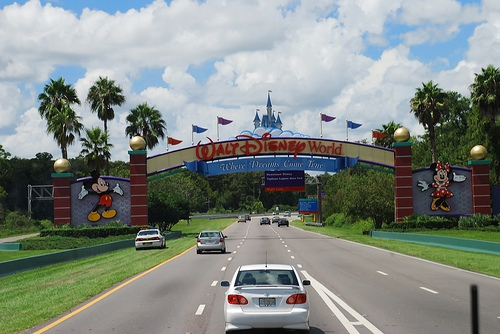 Normally at this time of year, I write a retrospective piece looking back at the year in Disney, but for personal reasons, I've decided now is the time to look forward, not back. Instead of recollections, I'm writing prescriptions.These are the things I believe will help Walt Disney World continue to compete for the hearts and wallets of their fans while fending off challenges from other entertainment options both near (Universal Orlando) and far (changing TV viewing habits at home, for instance)
I'll try and limit myself to one or two recommendations each and something that can at least get started in 2014. I don't intend each prescription to solve every woe, but it will at least make a significant difference in one or two major problem areas.
Magic Kingdom
The oldest theme park in Central Florida is showing its age more and more and suffers from serious stagnation in both attractions and entertainment (translation: a serious capacity issue). There is something they can do quickly to make a dent. As part of an overall project to update Tomorrowland, I prescribe for the park an indoor air-conditioned high-capacity theater capable of hosting shows similar to the Hyperion Theater at California Adventure. With multiple shows a day, this adds a lot of capacity, gives guests a place to cool off in the heat and humidity, and allows for a showcase for Disney's latest animated musicals (Rapunzel Stage show anyone?). This is also something that could be accomplished quickly and with minimal in park disruption by setting the theater outside the berm. Additional revenue can be raised by hosting events in the space, something the Magic Kingdom is currently lacking.
EPCOT
This park has the highest capacity of all four parks. It has two wonderful festivals and an enjoyable Christmas overlay. These are wonderful for what they do to attract guests. However, the mission and vision of EPCOT has been ignored for too long, and many areas of the park are in serious need of rejuvenation. Let's tackle the two sections of the park separately.Read More »Dr. John's 2014 Prescriptions for Walt Disney World