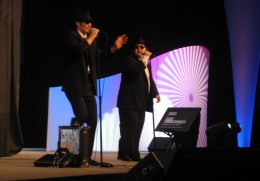 The IAAPA Attractions Expo opened on Monday. But the show doesn't really get going until the "What's New" presentation which was yesterday morning. This year the kickoff session featured performances from Universal and The Blues Brothers, dancers from Busch Gardens, and a new song from beautifully performed by a singer from Walt Disney World Resort. All in all a great showcase for central Florida.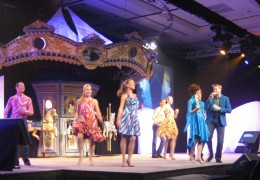 Three new IAAPA members were inducted into the Hall of Fame. Arto Monaco (Land of Make Believe) and Edgard "Eddy" Meeus (Walibi Parks)  both played key roles in the early days of theme park development and were awarded posthumously. Larry B. Cochran helped open Six Flags over Texas and rose to the top of the company during his 41 years of service and team building. He gave a wonderful speech with a tribute to his family and team members.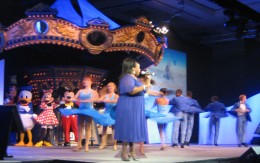 The bi-annual Applause Award went to Xetulul a theme park in Retalhuleu, Guatemala. I've never heard of this park, but it looked like a lot of fun. San Diego SeaWorld cam in a close second.
After the morning performance everyone heads down to the show floor to make some deals and see what's hot from vendors old and new. I only managed to cover about 20% of the show floor yesterday but click through the cut to read a few things that caught my eye.