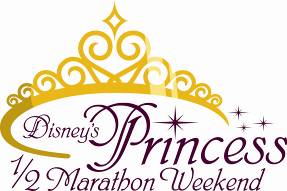 You may do a double take this weekend as 18,000 Disney Princesses take to the roads of Walt Disney World for the second annual Disney's Princess Half Marathon. That's nearly twice as many as ran last year. A plus, because it's all for a good cause The Leukemia & Lymphoma Society.
Also returning is Disney's Fit For A Princess Expo. It is open to the public and is a great place for women to learn about health and wellness. Find it at the newly re-branded ESPN Wide World of Sports Complex.
"Every woman wants their chance to feel like a princess and this event allows them to embrace the attributes Disney princesses embody: commitment, courage, determination, fantasy, perseverance and strength," said Disney Sports Area Manager Kathleen Duran. "This event is all about princesses and spreading the message of health and wellness to women of all fitness levels while incorporating the glamour and grace of the Disney princesses."
Disney's Princess Half Marathon Weekend is part of the Endurance Series at Walt Disney World Resort, which gives recreational athletes of all ages and abilities the chance to walk, jog, run, bike and swim their way "around the world." From marathons to road races to triathlons, athletes from across the country and around the world compete to stay in shape, achieve personal best times and raise donations for charitable causes. Popular Endurance Series events are Expedition Everest Challenge (June 12, 2010), Inaugural Disney Wine & Dine Half Marathon Weekend (Oct. 1-2, 2010), Walt Disney World Marathon and Half Marathon (Jan. 6-9, 2011) and Champion 5k at ESPN the Weekend (February 2011).
More about this great event below the jump: